She is now Mrs Senami Ibori … James Ibori Secretly Marries His Mistress?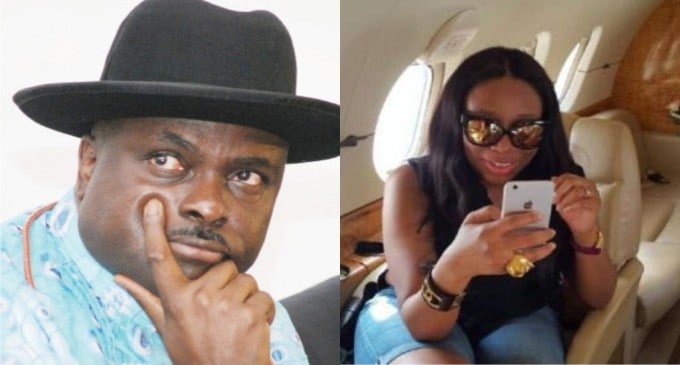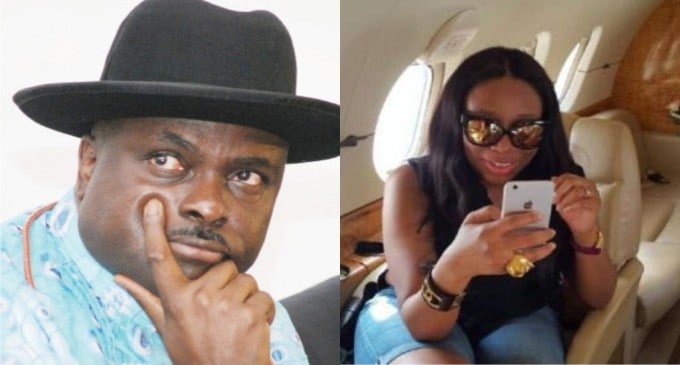 There strong indications that, Senami, the popular mistress of the embattled ex-Governor of Delta state, is now his wife
The ravishing beauty stayed true to Ibori while he served out his term in a United Kingdom prison. This is certainly a rare quality in a contemporary woman, particularly in the age of social media when the thread holding human relationships impair and get severed by the lure of random liaisons in the new digital media space. No sooner than Ibori regained his freedom than Senami reappeared in his life and the country's sociopolitical scene. It would be recalled that the fair-skinned University of Lagos graduate quit the social arena and vanished into thin air in the wake of her lover's incarceration.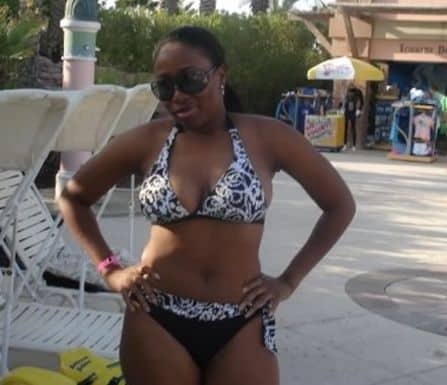 Senami attained prominence when the embattled former governor of Delta State patronized her, hauling her from total obscurity to prominence. Speculations are that she went into hiding in order not to be caught in the vortex of storms afflicting her former lover and benefactor. The sight of Senami some days ago, belies that of a lady who has been through any kind of personal misfortune as she elicited infectious bliss and cheerfulness. At the backdrop of her re-emergence in the social scene, speculation abound about the true story behind Senami's name change; the question on everyone's lips, is "Did Ibori truly make a decent woman of Senami by marrying her legally from prison?" Now that she is being addressed as Mrs. Senami James-Ibori, does she occupy the rightful place of Ibori's better-half before society and the law? Why is she using Ibori's name while the latter has a wife?
Source: The Capital