Jonathan adressess US on importance of Nigeria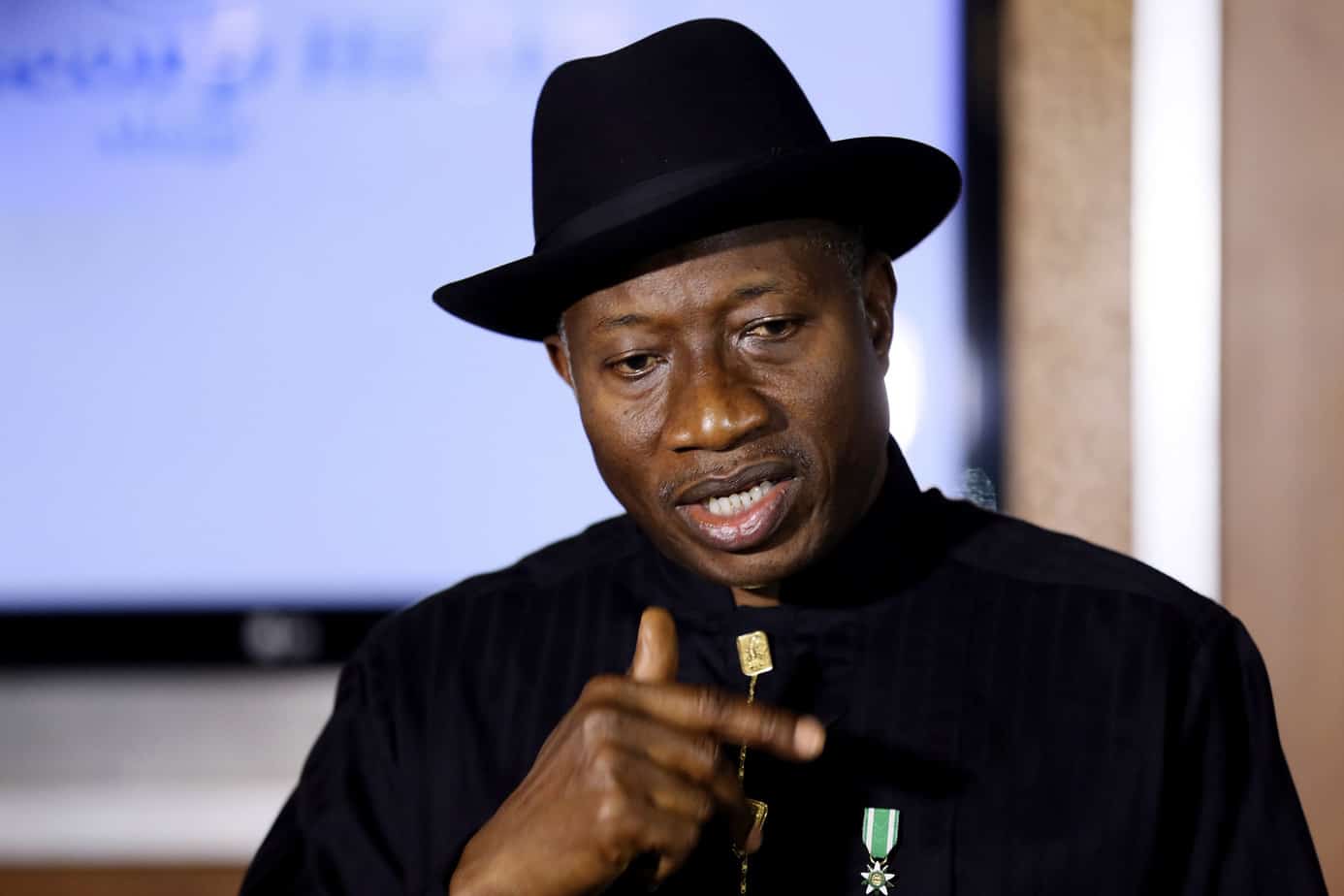 Former President  of Nigeria, Goodluck Jonathan recently addressed the United States of America Congress on Nigeria's continued importance to U.S. strategic interests in Africa.
Jonathan recalled the 1961 state visit to Washington by then-Prime Minister Abubakar Tafawa, and observed that the close bilateral relationship not only continued but could be enhanced.
In his speech, Jonathan listed some factors that make Nigeria important to the United States and indeed to the world.
They include:
1. Nigeria's mineral resources
2. The size of the Nigerian economy and
3. Nigeria's population and its human resources.
Indeed, Nigeria is blessed with natural mineral resources which make the country an investment destination for many countries and their organisations.
The size of the Nigerian economy is huge and has millions of opportunities for global investors looking to expand into Africa.
Nigeria's population is currently at more than two-hundred million and the United Nations estimates that by mid-century the population will be over 440 million. This is a testament to the human resources that is abundant in this nation.
Writing on the website of the Council on Foreign Relations, former US ambassador to Nigeria, Mr John Campbell described Jonathan's list as "unexceptionable."
Referring to Jonathan's speech when he said: "Nations such as Nigeria can impact the globe positively when things are handled properly. They may also affect the world negatively if things go wrong. It is not in the best interest of the U.S. and indeed the international community to ignore Nigeria."
Campbell said: "Jonathan hits the nail on the head. Since independence, Nigeria has played a constructive role in West African regional affairs. It has been actively involved in peace-keeping initiatives across the continent; most notably in Congo, Sierra Leone, Liberia, Sudan, and the Ivory Coast.
"And, that list is incomplete. Nigeria has led the regional movement against military dictatorship It has animated and supported the Economic Community of West African States (ECOWAS), the continent's most effective regional organization.
"Furthermore, Nigeria guided the transformation of the Organization of African Unity into the African Union. However, the mishandling of the Boko Haram and Delta insurgencies has contributed to regional instability and fostered a decline in the country's regional and continental role."
He continued: "For a generation, Nigeria was a major supplier of oil and gas. In the first decade of the 21st century, Nigeria regularly supplied the U.S. market with a million barrels of oil a day.
"Now, it exports little or none, largely because of the increase in U.S. domestic production and that of suppliers closer at hand: Canada, Mexico, and Venezuela.
"Nevertheless, as Jonathan pointed out, Nigeria's global importance goes beyond oil production and supply, and is enduring. Jonathan is right when he says that ignoring Nigeria is not in the best interests of the United States. It is to be hoped that the Trump administration recognizes that reality."