Beyonce Shed tears as Adele breaks and dedicates Grammy Award to her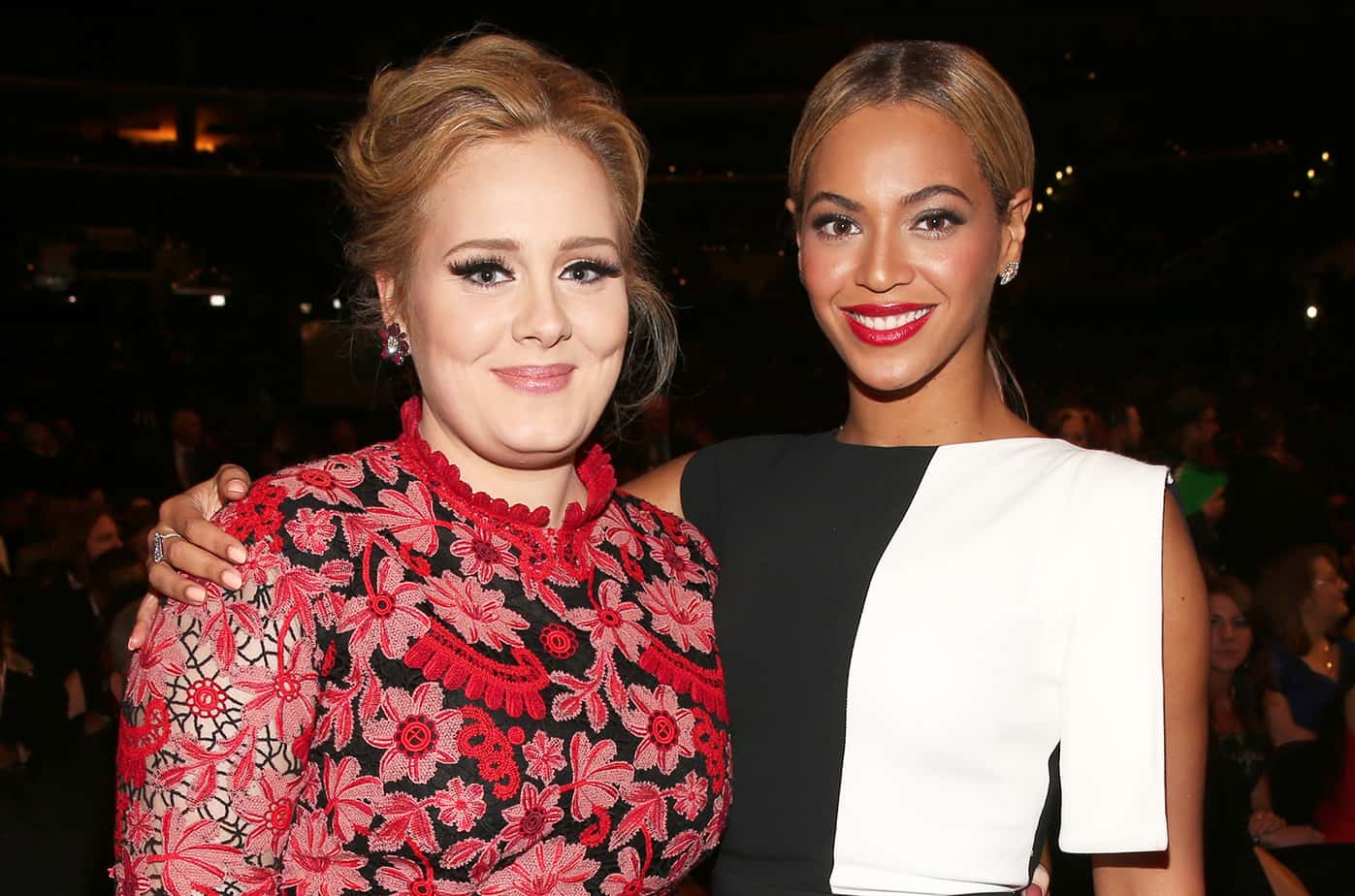 Last night the 59th Grammy Awards was held at the Staples center in Los Angeles and Adele swooped all the major awards
Adele, who won the night's biggest awards broke her Grammy for Album of the Year in half on stage at the award ceremony on Sunday night, a happy accident as she declared it truly belongs to Beyoncé.
Adele explained at length during her acceptance speech how she felt Lemonade was a more deserving winner than her own 25.
"I can't possibly accept this award,". "The Lemonade album was just so monumental, Beyoncé. It was so monumental and well thought-out and beautiful and soul-bearing… we appreciate that. All of us artists here adore you. You are our light."
The Lemonade singer was struggling to keep back the tears as Adele the a heartfelt speech praising her.
Elaborating on her Beyoncé love backstage, Adele recalled:
"I remember when I was 11 years old, I was with some girlfriends, and we were practicing a song to do at an assembly. I probably suggested the Spice Girls, and they said have you heard [Destiny's Child's] 'No No No'? And I was like, 'no, no, no.' I remember how I felt hearing her voice. I fell in love immediately with her. The way I felt when I first heard 'No No No' was exactly the same as when I first heard 'Lemonade' last year. … The other artists who mean that much to me are all dead'.