Yabatech student crushed to death by trailer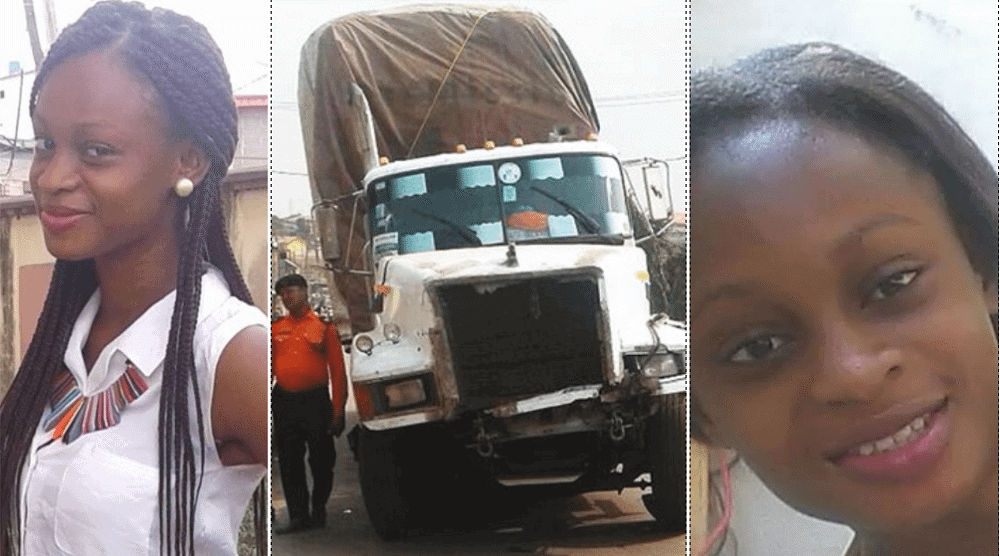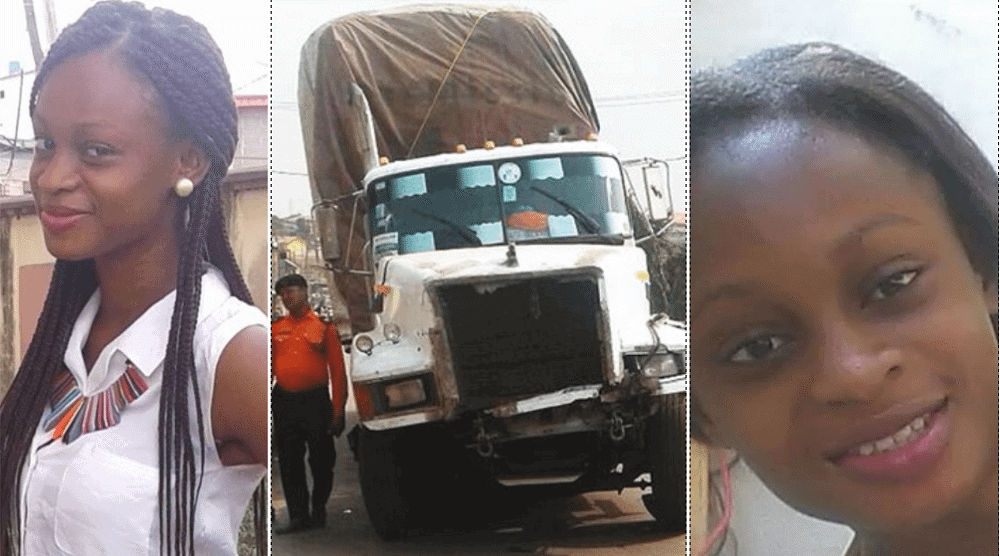 Bukola Ajayi, a student of Higher National Diploma of Yaba College of Technology, Lagos, was crushed to death on Tuesday, February 7th, in Agbado/Oke-Odo Local Council Development Area of Lagos state. 20-year-old Bukola was reported to be in part 1 in the said higher institution and met her untimely demise when she was taking her younger brother to school when the tricycle (keke marwa) they boarded was hit by trailer which had a brake failure at Ekoro junction in Abule Egba area.
According to eyewitnesses, the trailer was overloaded with plastic and lost control as a result of brake failure. The eyewitness continued saying that the trailer first crushed a Tata bus before running into the tricycle conveying the deceased and her bereaved brother to their supposed destination.
It was learned that the deceased, who is the eldest of her parents' six children, saved the life of her younger her brother when the trailer was heading towards the tricycle.
It was reported that the brother was sitting on her lap, and on sighting that the trailer was coming towards their direction, she threw him out of the tricycle but before she could jump out, the trailer rammed into it and sent her to an early grave.
It was further gathered that the trailer driver made an attempt to flee the scene of the accidents but was caught by eyewitnesses and handed over to the police.
Meanwhile, friends of late Bukola have spoken of their grief on Facebook. One Facebook user, RustBone Adewale Sobowale wrote: "OMG. Bukola!!! So u have gone? Nothing like u calling my name again? Nothing like u checking on u and planning to see me. So sad… My love has gone! R.I.P. I love u so much!!! U will always be remembered in my heart. God. I can't believe this Bukola Ajayi. I love u ones again Bukola Ajayi no one can replace u. #Silent R.I.P"
Another user, Toyosi Oni added, " It's so sad that u are no more dear Bukola Ajayi … Meeting U and being friends with U was a Good part of my stay in YCT… I still can't believe U are no more ? ? ? ? ? ? ? ?…RIP Dearie… We love U but God loves U most… Father forgive all her sins and let Her rest in Your bosom forever O Lord…"
---
---
© 2023 Naija News, a division of Polance Media Inc.