Is buhari back to Nigeria?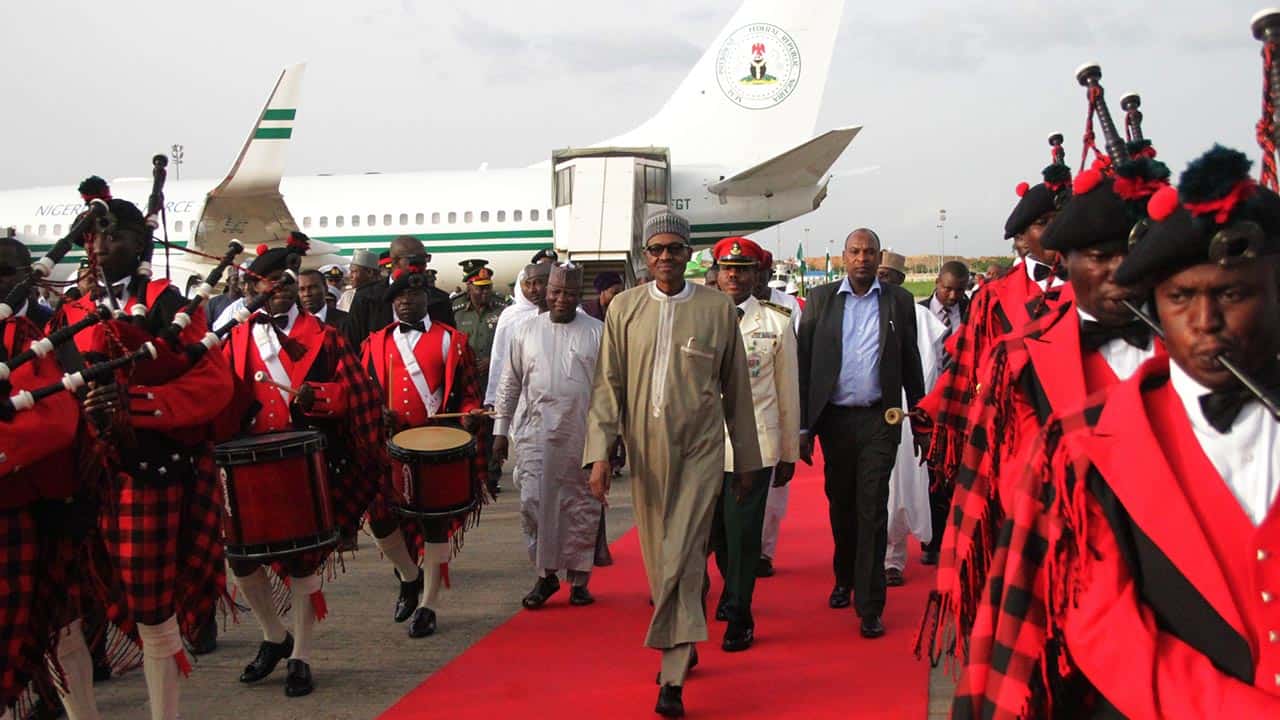 It is no longer a secret that President Muhammadu Buhari is not back in Nigeria and he is not coming back anytime soon for medical reasons.
Buhari on Sunday extended his 10-day vacation indefinitely and would not be coming back to Nigeria until he is medically certified fit by his personal doctor his spokesman, Femi Adesina, said on Sunday.
he said Buhari had already dispatched a letter to the National Assembly on the extension, he did not specify the duration of the extension. 
The statement read, "President Muhammadu Buhari has written to the National Assembly today, February 5, 2017, informing of his desire to extend his leave in order to complete and receive the results of a series of tests recommended by his doctors.
After Femi Adesina released the statement, Garba Shehu also came up with his own version.
Please read Garba Shehu in his own word:
"I just spoke to the president's personal doctor, and he told me President Buhari is not in any serious condition to worry about. He is not in hospital. He is in the residence at the Nigerian High Commission".
"He and his delegation were ready to come home today but for the delayed test result which came in today which necessitated that he delays his return".
"There is nothing to worry about as far as his condition is concerned".
---
---
© 2023 Naija News, a division of Polance Media Inc.