Boko Haram Kills 20 Motorists in Borno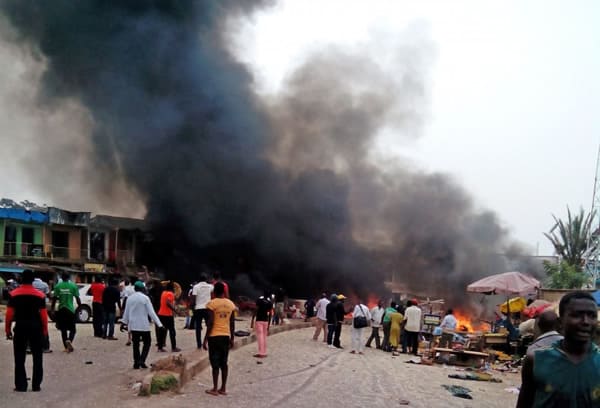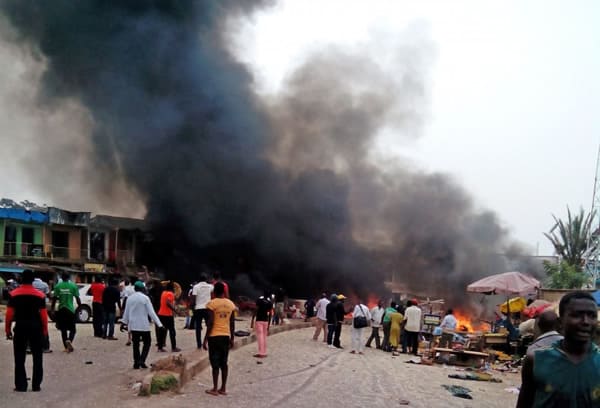 The Boko Haram opened fire on a convoy of motorists travelling under military escort in northeast Nigeria killed about 20 people witnesses told Nigeria News on Monday.
The exact toll from the ambush on the main road between Maiduguri to Damboa on Saturday was unclear, with numbers varying from two to as high as 15 and 24.
But according to travellers who survived the attack and local rescuers, at least 15 trucks laden with food were seized when the Islamists struck at the Korowaso forest on Saturday.
"The attackers appeared from the bushes as the convoy slowed down at a part of the road riddled with potholes and opened fire on the vehicles," said one of the drivers, Idrissa Kyari.
"They killed 15 people and injured nine while many passengers fled into the bush after subduing the military escorts. They also took away 15 trucks carrying food into the bush."
Two students from of University of Maiduguri were killed in the attack with three others injured, said a teacher at the university on condition of anonymity.
Masida Umar, a civilian vigilante assisting the military against Boko Haram, said: "We evacuated 24 dead bodies and several injured to hospital.
"Many people fled into the bush and have not been seen despite deployment of a search team."
Umar said there were fears Boko Haram may have captured those who fled.
The militia member said the rebels were believed to have launched the attack from Sambisa forest, which connects with Korowaso.
– Supply lines cut –
Last month Nigeria's military claimed to have dislodged Boko Haram from their last stronghold in the former game reserve after a months-long offensive.
But residents in the area have said fighters were still hiding in areas on the edge of the forest.
Military and police authorities declined to comment on the incident when contacted by Nigeria News.
The 90-kilometre (55-mile) Maiduguri-Damboa road was nominally reopened last February, allowing motorists to ply the highway but only under military protection.
It had been closed in 2013 following a spate of deadly attacks on motorists, as Boko Haram seized swathes of territory in Borno and two neighbouring states.
In the last two years a coordinated fightback against Boko Haram involving Nigerian troops and soldiers from Cameroon, Chad and Niger has successfully clawed back lost territory.
That has put pressure on Boko Haram, substantially cutting its food, fuel and weapons supplies.
As a result Boko Haram has carried out raids on farming communities as well as highway ambushes in its search for food and fuel.
Last Thursday, at least three Nigerian soldiers were killed when Boko Haram fighters on camels raided a military post near the home of the country's army chief in Borno state.
---
---
© 2023 Naija News, a division of Polance Media Inc.