Igbo presidency: We will wait till 2023, Enugu APC rejects Obasanjo's Advice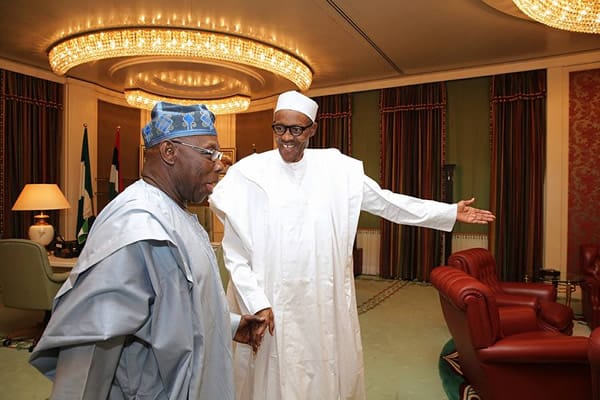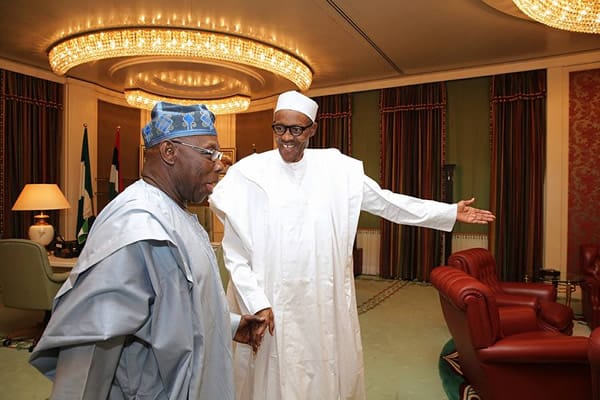 The Enugu State Chapter of the All Progressives Congress on Sunday disclosed that the Igbo are willing to wait till 2023 before vying for the position of president of Nigeria as against Obasanjo's advice
Speaking when the leadership of the Ogun State Chapter of the Christian Association of Nigeria paid him a courtesy visit, Obasanjo had said the South-East should have a shot at the Presidency in 2019.
"Irrespective of the thinking of the people ahead of 2019, I personally think that South-East should have a go at the Presidency too," Obasanjo said.
But the APC in Enugu State has rejected Obasanjo's suggestion.
The Publicity Secretary of the party in Enugu State, Mrs. Kate Offor, who spoke to journalists while welcoming former Senate President, Chief Ken Nnamani, and other new entrants in the South-East to the APC, said Igbos would wait for President Muhammadu Buhari to complete two terms of four years before having a shot at the Presidency.
Offor said there was no need for the South-East to move for the office in 2019, when it was already the turn of the zone to produce the President in 2023, going by the zoning arrangement.
"In the political domain, there is the law with its legal teeth and the convention with its moral weight; the political convention today in Nigeria which the ex President is a prime beneficiary states that the office of the President should be rotated between the South – eight years – and the North – eight years.
"We stand by that convention.
"Since our entry into the Fourth Republic in 1999, we supported Obasanjo – the South-West by extension, and we supported Jonathan – South-South by extension.
"Now that the Igbos have resolved to support Buhari, we are hopeful of 2023," she said.
Offor noted that the movement of some prominent South-East politicians from the Peoples Democratic Party and the All Progressives Grand Alliance to the APC shows that Igbos are now ready to 'play mainstream politics'.
"For us the exodus of Igbos from the Peoples Democratic Party and the All Progressives Grand Alliance into the APC is testimony of the realisation that it is bad politics to put all our eggs in one basket.
"No one ethnic group can benefit in isolation.
"It is better for Igbos to play in the big league and mainstream of Nigeria.