I remain Ondo assembly speaker, says Akindele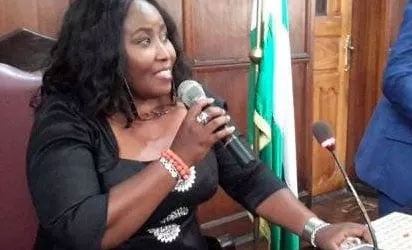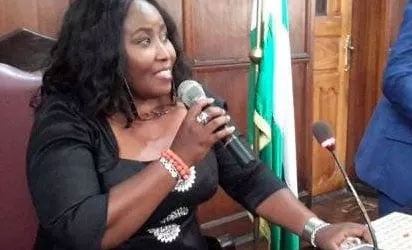 Just a day after her after she was suspended, former Speaker of the Ondo State House of Assembly, Mrs. Jumoke Akindele, declared that she was still the speaker.
Akindele was on Friday suspended by 14 members of the state assembly following accusations of financial misappropriation.
Mr. Malachi Coker from Ilaje Constituency 1 was appointed as the acting speaker.
The deputy Speaker, Fatai Olotu and Majority Leader, Henry, Akinsoyinu, were also suspended for the same offence.
The two were temporarily replaced by Ayodele Arowele and Olamide George as deputy speaker and majority leader respectively.
A man was said to have been caught on the assembly premises with a Ghana-Must-Go bag filled with N15m.
In a statement on Saturday by the Chairman, House Committee on Information, Siji Akindiose, the speaker described the suspension as an exercise in futility.
She said members needed not less than 18 members to carry out any lawful change in the leadership of the assembly.
Akindele said, "To orchestrate such illegality, they blatantly went against the known rules and convention of the House. Expecting it to stand shows clearly that some people are either power-drunk or they are incapable of understanding or appreciating the fine ethos of the rules of the House and the rule of law.
"To even attempt to enforce their ill-advised will on the majority of the House in such a callous manner is a pointer to the kind of leadership style they plan to provide. In the course of his duty, a law-abiding senior public officer was manhandled and subjected to a dehumanising treatment."
Akindele said the N15m was meant for projects which were appropriated for and approved by the leadership of the House.
However, addressing journalists in Akure, on Saturday, Coker's faction disclosed that there was no going back on the decision to sack the speaker.
The group also said they had set up a committee headed by Bamidele Oleyelogun, who is the parliamentary secretary of the House, to investigate the fraud allegation levelled against Akindele.