Big Brother Naija Update: Kemen Gives Uriel Lap Dance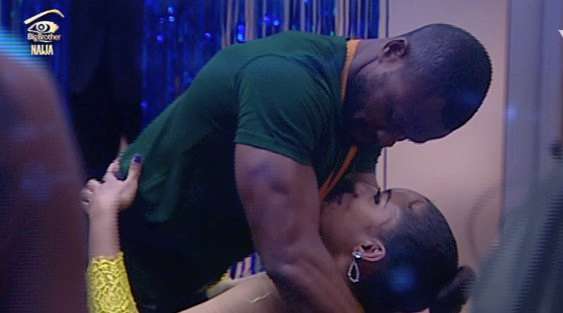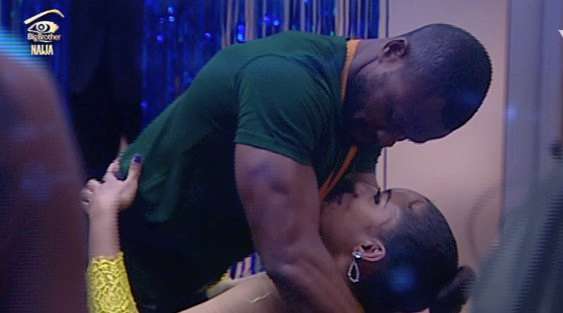 Yesterday, January 28, 2017, was  6th day of the Big Brother Naija reality show.  Naija News has compiled a run through of the events and happening at the Big Brother house yesterday.
Check them out below;
1. Uriel and Miyonse had a small heart to heart where she asked him questions about his situation with Gifty and Tboss.
According to Miyonse, he could not commit 100% to a certain 'someone'.
2. The housemates got to throw a party as a reward for winning their wager. The theme for this celebration was Nigerian Hip-Hop and Dj Exclusive was in attendance.
Guess who's in Biggie's house? @djxclusive courtesy of our sponsors @PayPorte Big Brother Naija #BBSeeGobbe https://t.co/74wTXFcBLb pic.twitter.com/2SjU9cBvlG

— Big Brother Naija (@Big Brother Naija) January 28, 2017
3. Gifty isn't interested in being Miyonse's sidechick. After she realized Miyonse was chatting her up to get Tboss jealous, she made it very clear she thought he was a flirt and a liar for chatting up women in the house when he has a girlfriend back home.
4. Few hours after Uriel and Kemen's heart to heart conversation on Day 5, they exchanged sexy lap dances while Biggie was playing music in the background on day 6.
5. Efe who appeared to be a little bit drunk took it personal that Tboss refused to dance at the party, and he expressed his dissatisfaction to the other Housemates. Kemen spent time with Tboss trying to calm her down. According to him, different people will naturally have different reactions to situations and he also told her that with him, what she sees is what she gets.
Party don finish, na to yarn our mind remain.Big Brother Naija #BBSeeGobbe https://t.co/74wTXFcBLb pic.twitter.com/acgGftJ8BY

— Big Brother Naija (@Big Brother Naija) January 28, 2017