Stop Preaching Hate Message, Sanusi Warns Muslim Clerics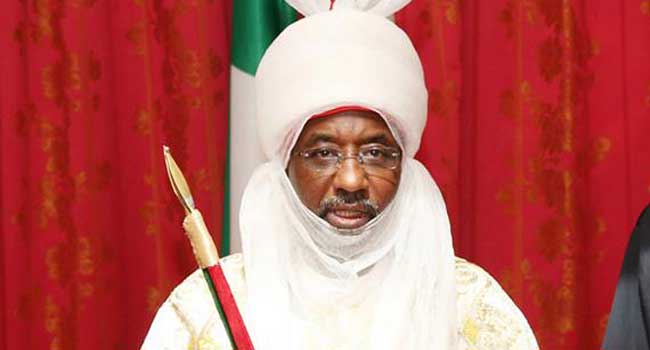 The Emir of Kano, Alhaji Muhammadu Sanusi II, has asked Muslim clerics in the country to desist from using their mosques to preach hate among Nigerians.
Sanusi said this while preaching at the ultra-modern mosque of the Federal University of Technology, Minna, Niger State on Friday.
He also led the first Friday prayers in the mosque after inaugurating it. The inauguration of the mosque was one of the activities that marked the school's 26th convocation and 35th anniversary.
He said it was unfortunate that some Muslims, especially clerics, were hiding under the sanctity and immunity of the holy places to set one part of the society against the other.
The monarch described it as totally against the tenets of Islam.
He said, "Muslim clerics, and indeed all Muslims, should preach peace among the adherents and work to achieve peace with members of other religions."
He asked Muslims all over the country to unite and forge a common front for the propagation of the religion.
Sanusi also called for religious tolerance among members of the two major religions in Nigeria, saying it was the panacea for peace in the country.