Famous Harry Potter actor John Hurt is dead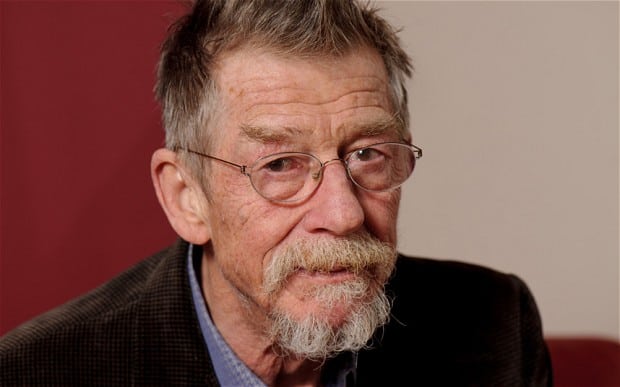 Outstanding British actor John Hurt, famous as the face of The Elephant Man and wandmaker Mr. Ollivander in the Harry Potter movies, has died at 77. His agent, Charles McDonald, told the Associated Press he died Friday in London.
The two-time Oscar nominee (for Midnight Express and The Elephant Man) was diagnosed with pancreatic cancer in 2015. He was knighted by Queen Elizabeth the same year for his contributions to drama.
Born John Vincent Hurt, the trained actor enrolled at the Royal Academy of Dramatic Art in 1960 and launched his career in British television.
Hollywood reacts to John Hurt's death
American audiences know him as the heroin addict in a Turkish prison in 1978's Midnight Express and as John Merrick in 1980's The Elephant Man, the roles for which he received his Academy Award nominations.
But students of pop culture recognize Hurt as Kane, the first victim in 1979's Alien, who had the creature explode from his chest in front of a crew that included the film's heroine Ripley (Sigourney Weaver).
Director Ridley Scott didn't explain to the cast that the horrifying scene was going to take place in order to capture their true responses.
"The reactions were going to be the most difficult thing," Scott told Empire magazine in 2009. "If an actor is just acting terrified, you can't get the genuine look of raw, animal fear."
Hurt spoofed the famous chest-bursting scene in the Mel Brooks-directed 1987 comedy Spaceballs. In 2014, Hurt called the Alien screen death the "most interesting" way of dying on film. "Trying to produce the death gurgle is never easy," he said.
Hurt died often onscreen in his celebrated career, claiming to have the record in screen deaths. There's even a YouTube video featuring each dramatic demise.