Saraki denies involvement in Buhari's death rumour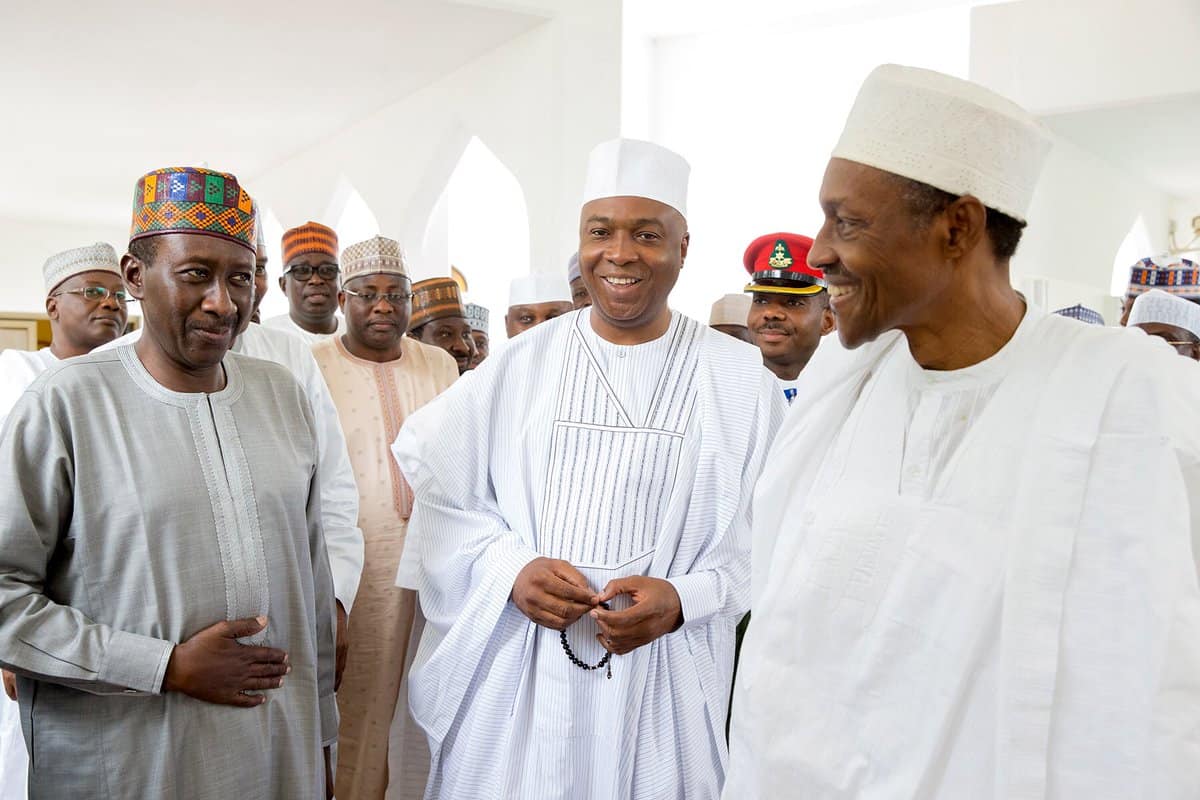 Bukola Saraki the Senate President has kicked at the attempt by some section of the media to drag him into the death rumour of President Muhammadu Buhari.
The Senate President through a statement signed by his spokesperson Yusuph Olaniyonu said he had first ignored the rumours after it first started.
He however said that calls from various parts of the country and abroad promoted the need to address the issue.
He said he was, "inundated with calls from across the country and abroad, it became necessary for me to make clarifications from our own end."
The Senate President added that it is a good thing that the presidency had also addressed the rumour.
"However, I feel it should be known that those behind this baseless, empty and unintelligent mischief are those who do not love this country," the statement said.
"Such suggestions as contained in the speculation can only bring ill-will, disunity and crisis to the country and I therefore advise the sponsors to desist immediately. More importantly, these trouble makers should refrain from linking Senator Saraki's name to their evil plot," it said.
The presidency through the political adviser to the president Babafemi Ojudu had said that the rumour of the president's death is ridiculous.
"I have read many ridiculous stories saying the Vice President Prof Yemi Osinbajo is being held hosnewse by some governors who are trying to compel him to resign.
"I have equally received several calls regarding this. The story is simply not true. It is a fabrication. Don't be a purveyor of fake news," Ojudu said.
The media was agog with the death rumours of President Muhammadu Buhari.
The rumours also stated that the vice president Yemi Osinbajo was under pressure by some cabals to resign shortly after the president travelled to the United Kingdom for his 10 days' vacation.
---
---
© 2023 Naija News, a division of Polance Media Inc.