Finally Disgraced Out Of Power, Yahya Jammeh Goes Into Exile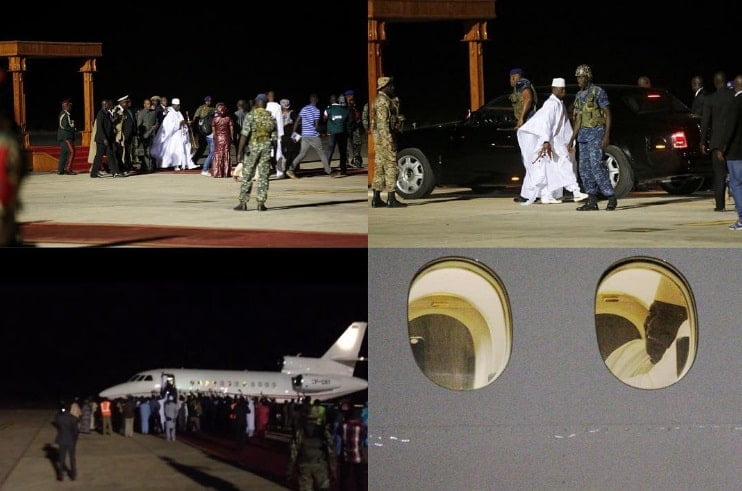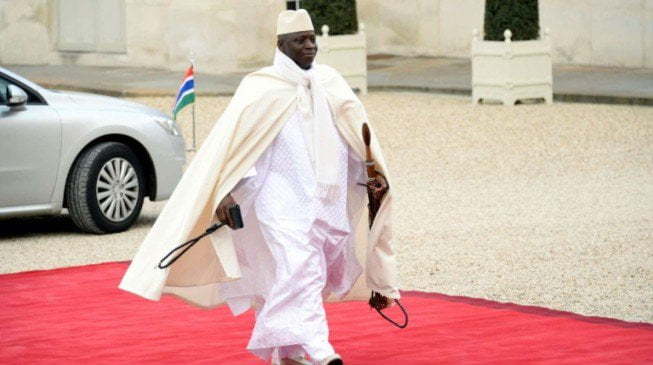 Yahya Jammeh the defeated President of Gambian left the country in the evening of Saturday, January 21, 2017, according to a report by the British Broadcasting Corporation (BBC).
Jammeh who had been president 22 years until his defeat by Adama Barrow and after a meeting with some heads of government within a tense period that saw many residents fleeing the country.
Guinea's President Alpha Conde was reportedly with Jammeh and his wife on the plane that left Banjul late on Saturday from where is to leave the country.
"APRC! APRC!" chant Jammeh supporters, dancing outside the airport in support of the former and supposedly outgoing (on a plane) president. pic.twitter.com/2xL0hrDi9S

— Ruth Maclean (@ruthmaclean) January 21, 2017
Soldiers crying, women sobbing as they say goodbye to #Gambia longtime leader #Jammeh who has boarded the plane. pic.twitter.com/1lKTd0DFqD

— Carley Petesch (@carleypetesch) January 21, 2017
The report said Barrow, who is planning to return to Gambia from Senegal, says he would create a truth and reconciliation committee to investigate allegations of human rights abuses during Jammeh's period in office."I have decided today in good conscience to relinquish the mantle of leadership of this great nation with infinite gratitude to all Gambians," Jammeh had said in a broadcast on Saturday.
https://www.youtube.com/watch?v=8scFH-4PROk