Jammeh will NOTstep down, says information minister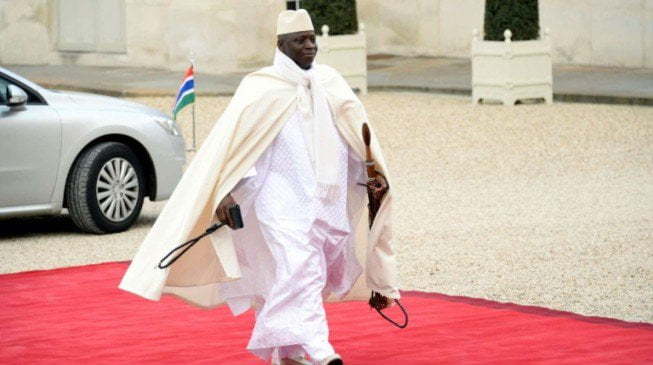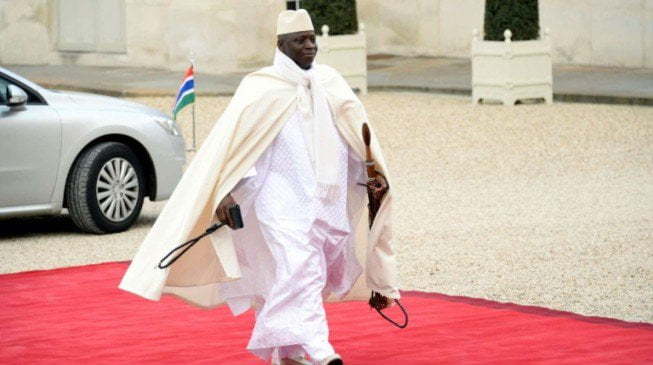 Sidie Njie, Gambian information minister, says Yahya Jammeh will not leave office.
Njie, who is about the only minister with Jammeh – six of his colleagues resigned two days ago – told BBC  that the soldier turned politician was still in control.
Adama Barrow, winner of the December election, has already been sworn into office.
Most countries have pledged their support for him, while the United Nations security council says idrrow is the authentic leader of the West African country.
Jammeh, who had earlier conceded defeat in the December 1 presidential election, but later rejected the result of the poll, has yet to vacate office in spite of regional and international intervention.
In his inaugural speech, Barrow said there was no loser in the election, and called for national unity among all citizens.
He also urged the Gambian armed forces to remain loyal to the constitution.
"As commander-in-chief, I call on all personnel of the armed forces and other security agencies to be loyal to the Constitution and the Republic," he said.
"As their commander-in-chief, I command all members of the armed forces to remain in the barracks and those found wanting or in possession of firearms without my command shall be considered rebels."
He added that his administration had developed a think tank to put in place inclusive development, and urged all Gambians to "join hands to effect the change that will bring liberty and prosperity to everyone".
He commended the efforts of ECOWAS, African Union, United Nations and the international community for the efforts made to support the will of the Gambian people.
The inauguration ceremony was attended by Marcel de Souza, ECOWAS commission president; Moustapha Cisse Lo, ECOWAS parliament president; and Alima Ahmed, ECOWAS commissioner, political affairs, peace and security.
Mohammed Ibn Chambas, special representative of the UN secretary-general and head of UN office for West Africa, was also in attendance.