Governor Fayose Emerges New Chairman Of PDP's Governors' Forum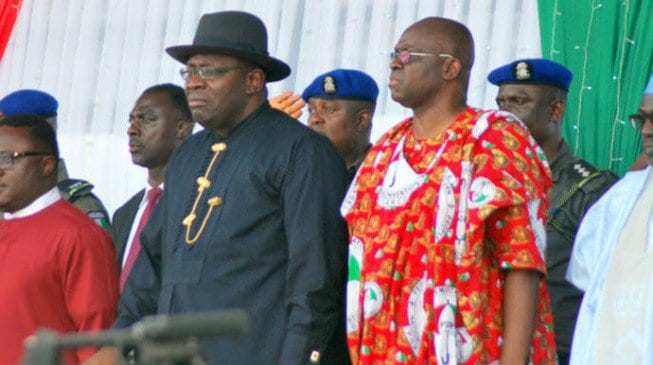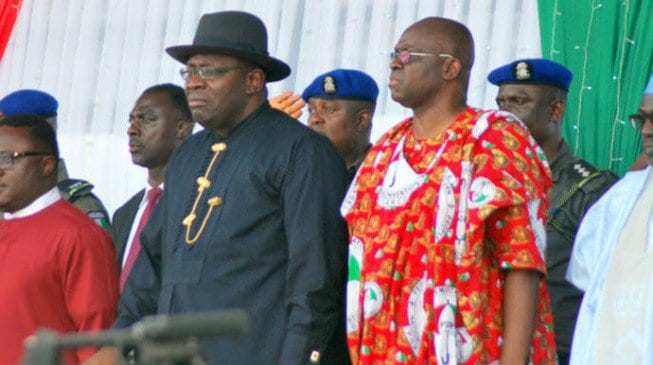 Ayodele Fayose, governor of Ekiti state, is the new chairman of the Peoples Democratic Party (PDP) governors' forum.
He succeeds Olusegun Mimiko, whose tenure as governor of Ondo, ends in February.
Addressing journalists at the end of the forum's meeting in Abuja, Seriake Dickson, governor of Bayelsa state, said Fayose was chosen because he is the most senior governor in the opposition party.
Fayose was first elected governor in 2003, but was impeached before the end of his tenure. He contested the 2014 election and defeated Kayode Fayemi, the then incumbent.
Fayemi is now the minister of solid minerals.
Fayose described his emergence as a call to service, promising not to let the party down.
He also vowed to "pull down the wall of Jericho" surrounding the party.
Fayose promised to mobilise PDP members across the nation of the 2019 general election. He assured the party that states lost in previous elections would be reclaimed.