Shocking Video of Late Chuks Okebata Wife Before His Assasination in Owerri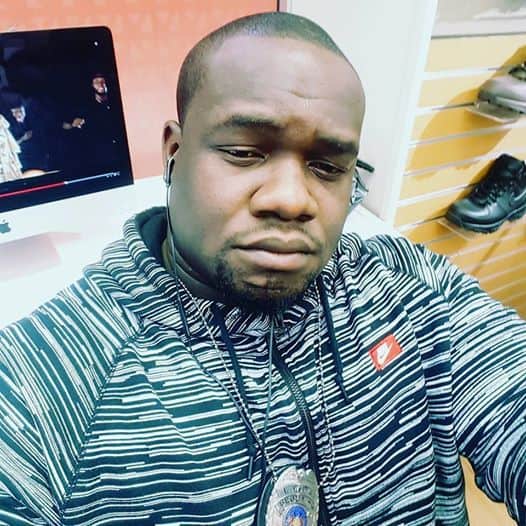 New videos have just surfaced online, showing the tense relationship between late Nigerian-born US Army Veteran Chuks Okebata and his wife, before he was shot dead during his visit to Nigeria in December 2016.
Earlier, LIB received a tip-off from Okebata's alleged cousins who revealed the struggles he went through, how he built a home in Nigeria, his strained relationship with his wife, and his sudden death in December.
Now, new videos have been published by a Nigerian woman named Ada Mbaeri, and they show the disturbing relationship between the late Okebata and his wife. From the clips, the wife first attempted to throw the late Okebata out from their home, and when he refused to leave, she called the police on him.
Here's what the cousins told LIB:
"My Cousin Chuks Okebata, A USA Veteran, who has spent most part of his life working and defending the United States of America. After a very long time living in the USA, and because of the love he has for his country Nigeria and his home town (Umuduruorie Umuomumu Mbieri in Mbaitoli LGA) he started building a house at home as a bond that make him to be frequenting his mother land. Just as he returned last Xmas to spend his vacation in Nigeria and also to move into his new home. At Exactly 5pm on the 12th of Jan 2017, some gun men abducted and shot him'.
"For all I know about my cousin, he has always been a free, gentle, and relates to everyone irrespective of your age. He's survived by his two lovely sons and a wife (he has been in a serious battle with his wife in the US). A bounty has been placed on anybody with any clue whatsoever that can lead to the arrest of the Hoodlums. A sum of 2.5mil Naira reward as the family is out to seek Justice for the Assassinated son."
Now the alleged relatives of the deceased are linking his death to his sour relationship with the mother of his two sons.
"Watch people & see what a hell my brother Chuks Okebata is going through with his wife before he was killed," Ada Mbaeri captioned the clips recorded by Okebata before his death.
Watch the disturbing clips below: