Revelead: Why Jim Obazee plotted Pastor Adeboye's removal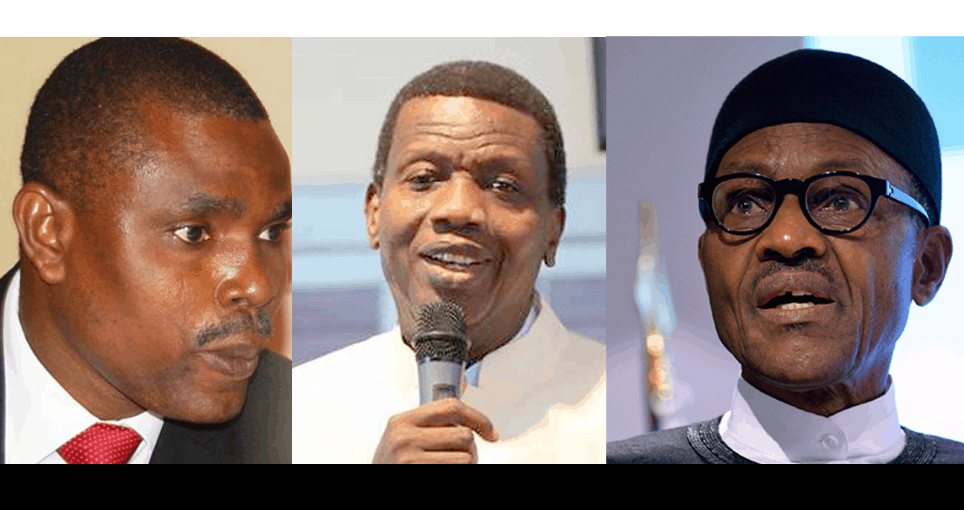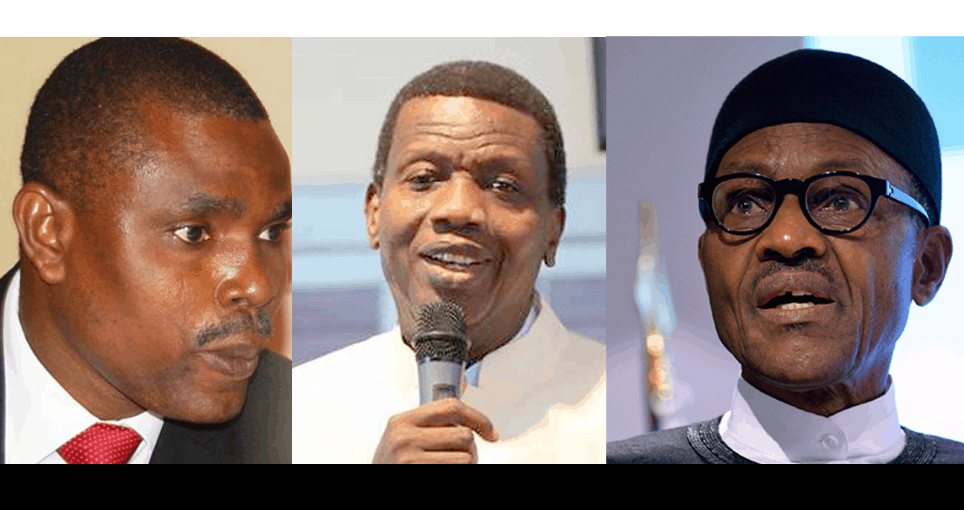 It was a classic case of the hunter who got hunted; a tale of the fabled bird that ignored its wings of wax, soared beyond tolerable limits in a wave of excitement, melted the wings in the sun and hurtled down to earth, dead.
Jim Obazee, a man decked in stripes of controversies is not your everyday man of colour, the one on every one's lips. But his life and actions strike with a certain sting of compulsion. Until last week when he got the boot as the executive secretary of the Financial Reporting Council of Nigeria (FRN), he was largely perceived as a nondescript high official of an indecipherable back wood organ of state.
His close attempt at forcing out the General Overseer of the Redeemed Christian Church Of God, RCCG, Pastor Enoch Adeboye only happens to be one among many bubbling controversies in his life and career. It washed up as his Achilles heels, the final nail on the coffin.
So much has been said about his tiff with Adeboye that led to his inglorious exit as a zonal pastor of the church. Confronted with some infractions at the church he shepherded, Obazee not only stood up to the General Overseer who demanded some explanations, but allegedly vowed to extract his own pound of flesh and daintily surged ahead with its realization. But he has got it long in coming.
In 2014, his FRC recommended the sack of the then Central Bank of Nigeria (CBN) Governor, Sanusi Lamido Sanusi, who had alleged that $20billion of oil proceeds were unaccounted for. Sanusi had his searchlight beaming on the then Petroleum Resources Minister, Diezani Alison Madueke.
A  furious ex-president Goodluck Jonathan had enlisted Obazee's FRC  to dredge up a report, which accused Sanusi of financial recklessness and succeeded in getting rid of him via  a weaved suspension order. Earlier in 2013, the Personal Assistant to the former executive secretary of FRC , a woman named Abimbola Yakubu, a mother of three accused him of sexual harassment. In a detailed account of  Obazee's alleged lewd and inappropriate actions, she said Obazee stringently kept her after hours just to key in and woo her to bed.
A development that caused a stir in her matrimonial home, "but for the kind of husband I married." In her narration of her ordeal, she claimed the sexual advances were most intense during their official travels together. Here's a tip from her account. "All of the time when we ought to retire back to our hotel rooms, he would call me to either come to his room if we are in the same hotel or he would call to tell me he was coming to my room.
Other times when we stay in different hotels like when we are in Abuja, he would call me sometimes very late at night to tell me he was on his way to my hotel." Obazee stoutly denied the allegations, insisting that he fired her because of crass incompetence and low productivity.
On top of this, he had a frosty, cat and mouse relationship with his supervising minister of Industry, Trade and Investment, Dr Okechukwu Enelamah. They worked at cross purposes till his last day on the job. Yet, his tale of indiscreet officialdom overflows.
In 2015, he suspended Atedo Peterside as Chairman of Stanbic IBTC and imposed a N1billion fine on the bank. Besides Peterside's, on the FRC orders Sola David – Borha, group managing director, and two other directors of the bank were also suspended. It directed the bank to restate and reissue its 2013- 2014 financial statements.
According to him, the bank had lied in its 2013-14 financial statements.  In 2012, barely two years in the saddle, he was alleged to be the owner of a building in Houston, Texas, which ran against the canons of the code of conduct for public officers in Nigeria.  No supporting proof was advanced and the allegation thinned out.The countdown to his nemesis crept up in late 2016. It came as a hefty reinforcement of his burgeoning profile in fluting airs.
In the fashion of the headstrong housefly that went down the grave with the corpse, the FRC directed not-for-profit organizations – including churches and mosques- to comply with a corporate governance code stipulating a term of 20 years for heads of such entities.
He stoutly defended the new law, telling protesting church leaders that if they felt they should not be regulated, they should "take their churches to heaven." It was in compliance with this directive that Adeboye, who was caught in the web of the rule named Joshua Obayemi as head of the Nigerian arm of the church while retaining the portfolio of worldwide Overseer of the church." Obazee, who has smarted in a lifelong string of  beefy inclinations  may have, albeit crossed the threshold of halcyon days, his gnarling bouts ricochet in hubris, which the mythical gods of old had an antidote for in regretful failure.
Obazee, has a Bachelor of Science degree in Accounting from the University of Benin; a Master of Science degree in accounting from the University of Lagos, and a certificate in strategic financial analysis for business evaluation from the Havard University, USA. He is a fellow of the Institute of Chartered Accountants of Nigeria (ICAN), and a member of the Nigeria Institute of Management (NIM) and the American Accounting Association. (AAA).
Source: kaybat world