Controversial Megachurch Pastor, Bishop Eddie Long Is Dead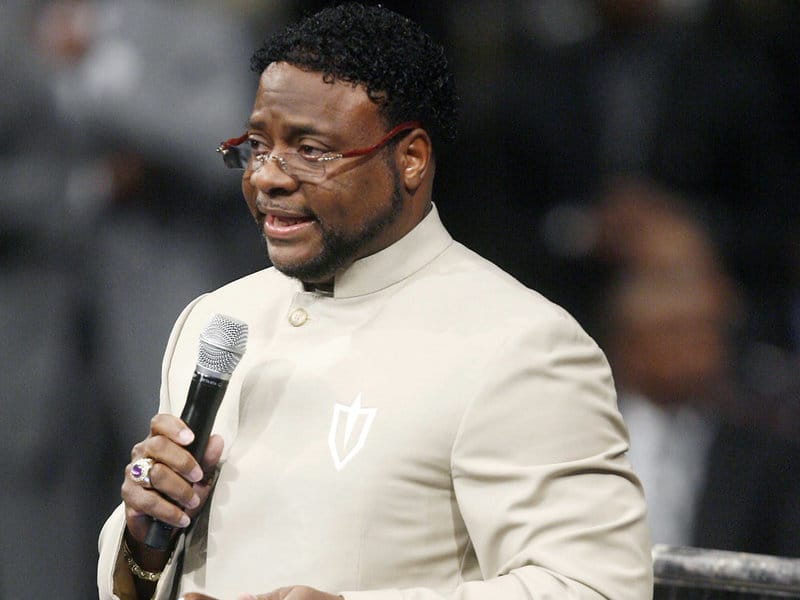 Bishop Eddie Long, the controversial megachurch leader who fell from grace after he was accused of sexually coercing four young male congregants, has died. He was 63.
Long's death was confirmed in a statement by the New Birth Missionary Baptist Church and reported by multiple news outlets.
According to the statement, Long died on Sunday, "after a gallant private fight with an aggressive form of cancer."
He reportedly made his last public appearance just two weeks ago as seen in a photo on Twitter, a shiny bald head replacing what was once thick hair.
Three months prior, he'd issued a statement addressing his health issue:
"I am recovering from a health challenge that I trust God to deliver me from. It is unrelated to the eating for life diet consisting of mostly raw vegetables that I am continuing, as part of a holistic approach to good health."

NPR's Michel Martin spoke with Rev. Asa Lee, associate dean for community life at Wesley Theological Seminary in Washington, D.C., who's lectured on the history of the black church about how he'll teach about Long's ministry moving forward.

"Bishop Long's ministry, although, it did a lot of good – let me be very clear when I say that there were a lot of moments of positive ministry moments where lives were changed in terms of social-economic standing – but the way in which that ministry took place was an emphasis on personal piety, holiness and not much the prophetic witness against injustices in the broader society.

"And so in the African-American church, Eddie Long is one of those kinds of figures that is worth examining as a tipping point in the way in which the African-American church has centered itself in the community and the message that has been preached, specifically in the African-American community."