Pretty Mike Arrested For Putting Girls On Leash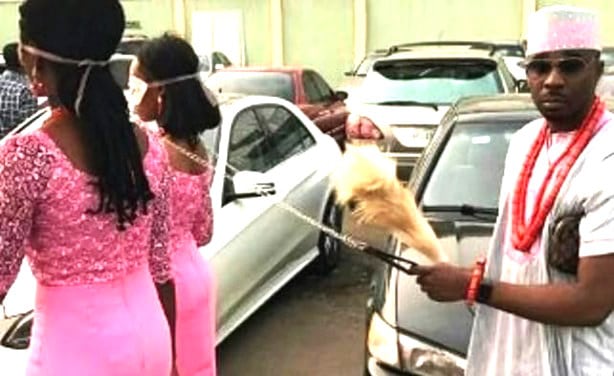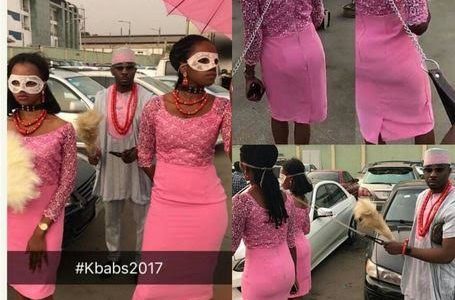 Controversial club owner and socialite, Mike Eze-Nwalie Nwogu, a.k.a Pretty Mike, has been arrested the Lagos State Police Command for puting dog chain on women.
Pretty Mike broke the internet recently when images emerged of him attending different events in Lagos with two masked ladies on dog leashes, in what was described as an anti-social and inhumane behaviour.
The photo caused controversy in the media as many Nigerians condemned the act. The Lagos state government and relevant authorities were called on to intervene with some demanding an apology from the club owner.
Today, Pretty Mike once again sparked more uproar with an Insnewsram post which had a picture of the ladies in the dog leash, tagged; "WCW alert goes out to my masked ladies, you girls rock #TakingThePainForWomenRight".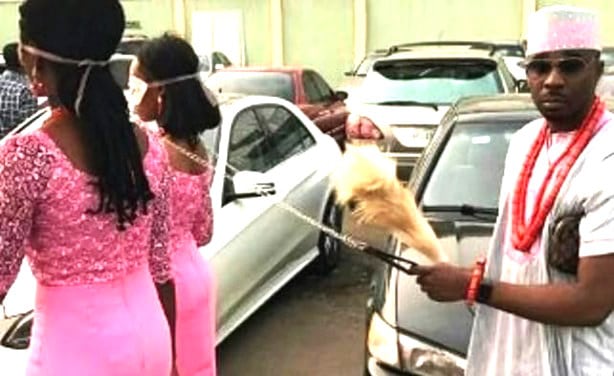 In developing news, the Lagos State Ministry of Justice, in a statement by its Director, Public Affairs, Bola Akingbade, has confirmed that Pretty Mike has been arrested on Wednesday.
Nwogu was arrested "for dehumanizing young girls by turning them into human puppies with chains around their necks".
The statement says the 30-year-old is cooperating with the authorities in their investigation and has signed an undertaking to stop the act as well as apologize to the public.
His signed undertaking reads:
"I, Mike Eze Nwalie, A.K.A Pretty Mike of 21A Magodo GRA, Luma Street, do hereby undertake to stop whatever act of putting girls on a leash or any other degrading treatment to ladies and guys.

"I am aware that such act offends the law of the State of Lagos and if I repeat it again, there will be legal act towards me. I undertake to issue a letter of apology to the public effective from tomorrow on all my social media platforms."
The undertaking also directed him to tender a formal apology on his social media pages. Here's what he wrote on his Insnewsram page;
"There has been a lot of controversy over two of my outings holding some females on a leash. I apologize to all the women and the good people of Lagos State, Nigeria and the rest of the world who feel dehumanized by this craft that meant well. I will use other platforms and format to continue to create the necessary awareness…????????#WomenRights #PeaceAmbassador ????????"
The Lagos State Attorney General and Commissioner for Justice, Mr. Adeniji Kazeem, also reiterated the state government's zero tolerance for any anti-social behavior that attempts to dehumanize any citizen in the State, and it's commitment to the protection of the rights of all citizens including children, women and all the vulnerable persons in the State.