18 years old Christian girl, secretly converts to Islam, disowns her church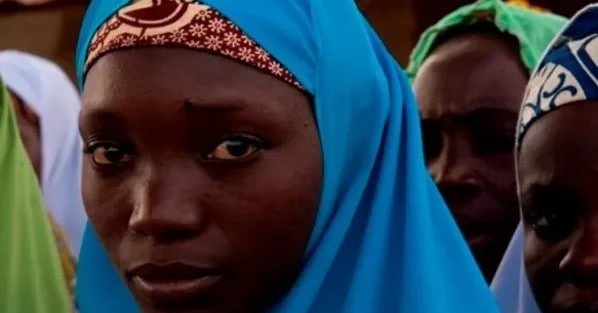 Habiba Ishaku recently absconded from home and converted from Christianity to Islam to get married without her parents consent.
Habiba Ishaku, whose exact age is yet to be established, eloped secretly with Jamilu Lawal without parental consent.
The girl reportedly dumped Christianity and turned to Islam in Kankara Local Government Area of Katsina state.
During the court sitting on Wednesday, January 11, Habiba dissociated herslef from a suit allegedly filed on her behalf by Trustees of Stefanos Foundation and the Evangelical Church Winning All (ECWA) over her conversion to Islam.
Habiba presented a letter to the Katsina High Court where he insisted that she is actually 18 years old.
However, the girl's father Mr Ishaku Tanko and the representatives of ECWA and foundation claim that Habiba is underage.
Mr Bawa Yakubu, the counsel to the plaintiff, urged the court to disregard the letter as it was written in Hausa language and should not be admitted as a document before the court.
Mr Abu Umar, the defence counsel, argued that since the letter translated in English language, then, it can stand as concrete document before the court.
He said:"Even if she is a minor as argued by the defence, there is no law that prevent a minor from expressing his or her views according to the Nigerian Constitution.
Habiba also told the court in her letter that she is 18 years and not 14 years, as been speculated."
The judge, Justice Baraka Iliyasu-Wali, summoned Habiba to appear in court on January 25 to confirm or deny authorship of the letter.