Why we cleared Ali Modu Sheriff As PDP Chairman – Umar Ardo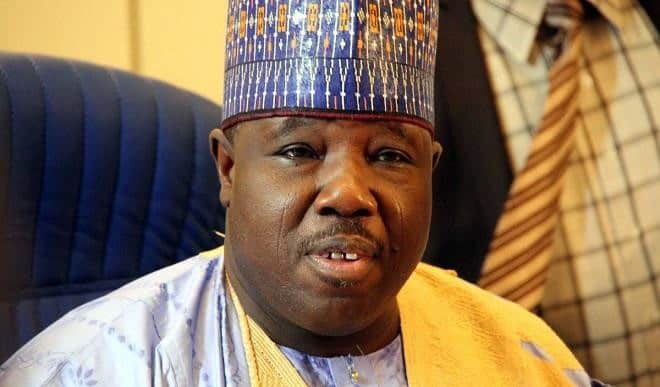 Dr. Umar Ardo, achieftain of the Peoples Democratic Party (PDP), has revealed Senator Ali Modu Sheriff was cleared for national chairmanship of the party in 2015.
Sheriff who had been accused of forming and sponsoring Boko Haram, was cleared after he proved to them that he did not form the sect when he was governor of Borno.
Ardo, in a statement, yesterday, revealed that because he proved to them that he did not form the Boko Haram group.
"I asked Sen. Modu Sheriff this question point blank at the heat of his campaign to be the national chairman of the PDP when I had a one-on-one meeting with him in May, last year.
"His answer to me was that he didn't (form the Boko Haram). To buttress his position, he left me and went somewhere in his house and shortly returned with three documents and handed them over to me. One was a 'Report of the Post Morten Committee on the Sectarian Crises in Kano, Bauchi, Yobe and Borno States,' constituted by the then National Security Adviser, as directed by the Nigerian president.
"The report was dated 27th August, 2009. The other document was the 'Report of the Implementation Committee of the Government White Paper on the Boko Haram Insurgency in Borno State' dated 9th November, 2009. The third one was titled 'The 2009 Sectarian Crisis in Borno State' written by Sen. Ali Modu Sheriff himself in September 2011," he said.
Ardo said having carefully read through the first two documents and discountenancing the third document, written by Sheriff himself, the facts contained in those he read, and the personalities involved, showed that Sheriff did not create the Boko Haram as it is currently composited.
"In fact, from the committee's report and the White Paper, Sen. Sheriff was commended for the steps his government took to stem Islamic insurgency in the state," he said