Mbaka: Nigeria set to be great again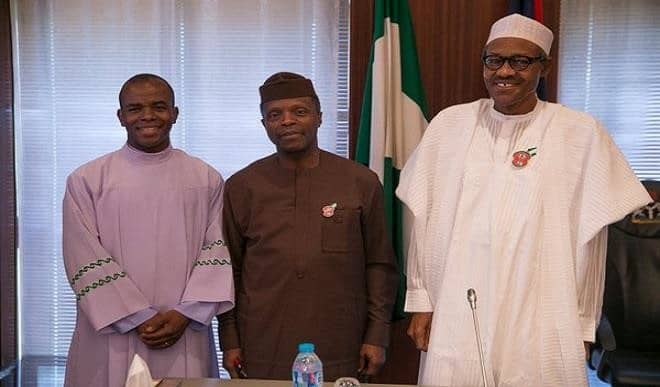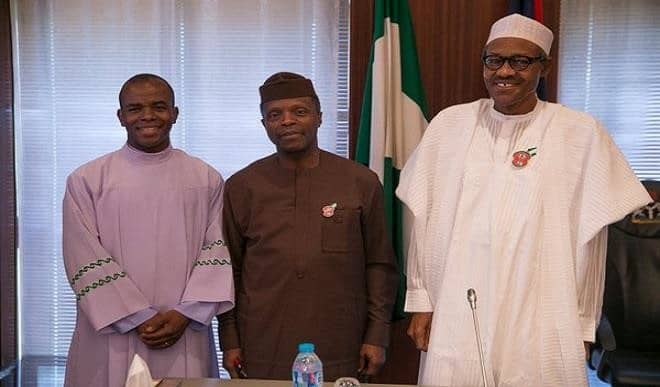 Rev. Fr. Ejike Mbaka of the Adoration Ministry in Enugu State has preached a message of hope to Nigerians, saying Nigeria is set to be great again.
Nigeria is set to be great again, he said at the cross over service to mark the New Year for members of his Adoration Ministry in Enugu.
Mbaka who created a big national sensation in 2015 by condemning the Jonathan administration expressed frustration that he had been unable to reach President Buhari to offer his advice.
Since May 2015 he had met the President once.
According to him, the people around the president has made him unreachable. He was vague in his accusation.
He advised President Muhammadu Buhari to do everything possible to tackle the challenges facing the country, saying "many Nigerians are suffering.
"Though the President is trying on corruption and security, Nigerians are hungry; they want to see more changes.
"There is the need to assist businessmen and women in their businesses."
He also advised the President to appoint experts who would help him to revive the economy.
The cleric asked the President to consult Church leaders and eminent men of God to advise him and tell him the truth about the economy.
"We cannot reach him for advice because of the kind of people around him," he said.
He then urged Nigerians to be patient and be prayerful "as your sufferings and hardships would be over in 2017.
The Federal Government is overseeing the programme by way of providing the funding but the project is going to be implemented in the states by the state governments. NAN