Sad: Assistant Commissioner of Police Commits Suicide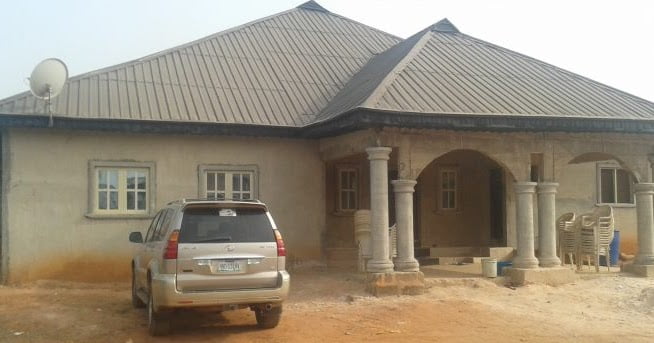 An assistant commissioner of police, identified as one Christopher Osakue, has allegedly killed himself in Benin in Edo.
The Punch reports that Osakue reportedly shot himself in the head with his service pistol in his residence located on Upper Sokponba on Wednesday, December 28, 2016, after sending a woman and little boy living with him on an errand. The late officer who was in charge training and development did not however leave any note behind.He was recently posted from Ondo to Edo state.
The residence of the late police officer
The ACP was said to have suffered a partial stroke some years back but he was gradually recovering from it before the incident occurred. A source in the area disclosed that a gunshot from the residence of the deceased was heard at about 5pm on the fateful day.
"A neighbour said she heard a gunshot inside the ACP's residence about 5pm that fateful Wednesday. She added that after the sound of the gun, a frightening silence engulfed the entire building," a source said.
Security operatives from the Ugbekun police division were said to have later stormed the residence of the ACP who had hosted some youths in the area on December 25.
The Commissioner of Police, Haliru Gwandu, described the senior police officer's death as a case of suic*de. Gwandu also explained that the pistol which he allegedly used to commit the act was signed for at the Ondo State Police command before he was posted to Edo.
So sad!