The Systematic Genocide In Southern Kaduna And The Criminal Complicity Of Governor Elrufai.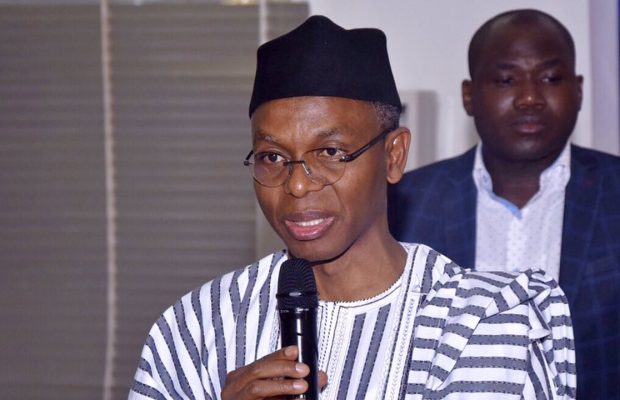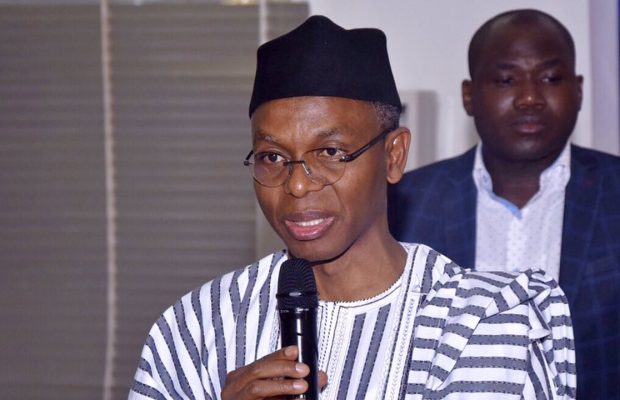 On the 25th day of December 2016, while the rest of Nigerians were celebrating Christmas, the people of Goska village in Jema'a local govt area of Kaduna state were not! Why? Because they were busy burying their dead loved ones violently sent to the great beyond by the soulless criminals known as the fulani herdsmen.
This particular attack by the fulani herdsmen stood out from previous attacks for so many reasons:
According to NAN, Kaura, Zango-Kataf and Jema'a local govt where this latest bloodbath occured have all been under 24 hours curfew.
This begs the question:
How come the marauding Fulani terrorists were able to carry out an attack that lasted for hours in a place under 24hours curfew?
In a serious country, the citizens would bring down the sky if this particular question was not answered satisfactorily but are we a serious people?
No matter how much we want to twist and spin this, the truth which is staring us in the face is that the senseless bloodletting by the fulani herdsmen have the blessing of almost all the security Chiefs in the country including the commander-in-chief, president Muhammadu Buhari. And in the case of the southern kaduna killing, the criminal complicity of the state governor, Nasir Elrufai is beyond argument.
Isn't it criminally funny that few hours after the attack, Elrufai publicly mocked the victims by vowing to bring the perpetrators to book? Thesame perpetrators he recently admitted paying large sums of money as "compensation"?
This is thesame Elrufai who publicly tweeted on 15th July, 2012:
"We will write this for all to read. Anyone, soldier or not that kills a fulani takes a loan payable one day no matter how long it takes"
This is thesame Elrufai who just few weeks ago,told the whole world how he was able to trace the marauding Fulani terrorists to their countries but rather than collaborate with their parent countries to bring them to book, he decided to pay them huge sums of money as 'compensation'.
Just imagine!
Your name is Nasir Elrufai. Few years ago, you promised bloodbath against anyone who touches a fulani man. Today, you are in office as governor of the state of Kaduna and your darling Fulani herdsmen are the ones killing and maiming thesame people whose lives and properties you swore to protect. And what did you do? You took the tax monies you collected from your people which includes these southern kaduna people and gave those monies to thesame fulani criminals who are killing these subjects of yours as "compensation". You still retained the criminal audacity to publicly announce this criminal act of yours to the whole world.
This would be fantastically funny if it wasn't such a moral tragedy.
This is the kind of stuff I read and I'm left wondering whether to pause and die laughing or die crying.
Thousands of southern kaduna people have been killed so far by these Elrufai-funded fulani terrorists. Millions have been displaced. And in all of these, Elrufai has proven not just helpless and hopeless in these bloodletting but criminally complicit.
Any governor that would publicly admit paying 'compensation' to terrorists slaughtering his own people instead of prosecuting them is nothing but a terrorist governor! Governor Nasir Elrufai is directly responsible for the genocide in southern kaduna. Take me to a court that has Elrufai as the presiding Judge and watch me prove this beyond reasonable doubt!
Are we waiting for a certain Charles Ogbu to be the one to say that those monies Elrufai paid to the fulanis were most definitely used to purchase more weapons to continue their murderous land-grabbing campaign?
What is going on in Southern Kaduna has a name. It is called genocide. And this genocide has both the voice as well as the body of governor Ahmed Nasir Elrufai written all over it.
That this attack happened in a town filled with hundreds of security agents who were enforcing a 24hours curfew is all the proof we need that our security guys are complicit in the Fulani bloodletting.
That a retired army general president who promised to lead from the front is yet to say anything about this southern Kaduna bloodbath lend credence to the insinuation that he (Buhari) is very comfortable with these bloodlettings being perpetrated by his kinsmen. As Iong as it is not his darling cows that were being killed, he isn't bothered one bit. There is something fundamentally wrong with a president who rushes to condole foreign countries whenever any calamity befalls them but looses his tongue when a terrorist group which share thesame region and religion as him kills hundreds of thesame people he swore an oath to protect!
Everything is criminally wrong with an army which has a strong 1000 man taskforce protecting terrorist fulanis and their cows from cattle rustlers, another thousands of soldiers looking for unarmed peaceful IPOB members to kill and bath with acid in the southeast but not even a single soldier to protect the tax-paying citizens of southern kaduna from annihilation!
A DSS that is only good in breaking the doors to the houses of Judges and abducting them in the middle of the night but never good in arresting a group of devilish beasts whose murderous activities constitute the greatest threat to national security, is a shame unto itself!
A people that would just shake their heads and move on even in the face of proven cases of criminal complicity of their elected officials and security agencies in the mindless slaughtering of hundreds of their fellow citizens, is certainly undeserving of any form of recognition in the comity of reasonable men and women.
A country were humans are brazenly killed and their homes taken from them just so the animals called cows could live and have grazing fields, is a curse and an insult to the term 'country'.
SHAME on the president for his criminal silence over these senseless bloodletting!
Shame on the kaduna state governor for financing this genocide against his own people as he recently admitted!
Shame on our security agencies for their complicity in these killings!
Shame on our so called intellectuals who place their friendship with Elrufai over and above the need to speak out in favour of the oppressed by condemning this systematic genocide going on in Southern Kaduna!
Shame on our so called human rights activists who have suddenly Iost their tongues!
A very big shame to CAN and 'big big' churches in the country for folding their arms while the predominantly Christian people of southern kaduna are about to be wiped out from the surface of the earth by a terrorist group operating with the full backing of a religious bigot kaduna state has the singular displeasure of being cursed with.
What is happening in southern kaduna is a moral tragedy of epic proportion. Our seeming conspiracy of silence over this is as evil as the actual act itself!
It is indeed a sad day when human lives mean absolutely nothing.
Shame!
---
---
© 2023 Naija News, a division of Polance Media Inc.