UEFA Ignores Iheanacho and Iwobi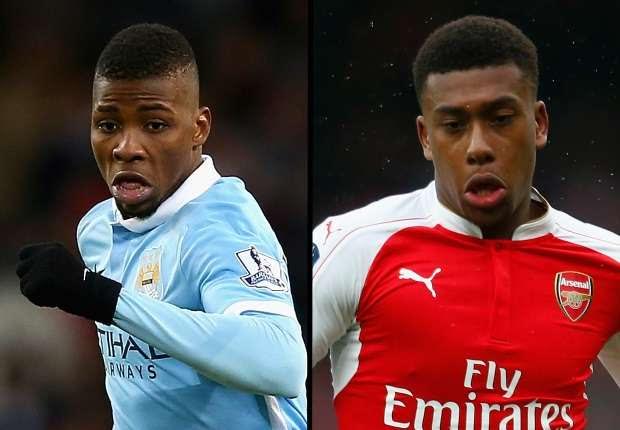 The duo of Kelechi Iheanacho and Alex Iwobi were both missing as UEFA announced their Champions League breakthrough team of the year 2016.
Eleven most outstanding players to have made a breakthrough in 2016 were selected by UEFA, with Nigeria's brightest prospects Iheanacho and Iwobi both missing, and so also was any other young Nigerian player or player with Nigerian descent.
Both Iheanacho and Iwobi have had a remarkable year, with the latter making his debut for the Super Eagles and they are seen as the future of Nigerian football but however, they were not considered by Europe's football governing body to have done enough to warrant a place in the breakthrough team of the year.
UEFA Champions League Breakthrough Team
Goalkeeper: Alphonse Aréola (Paris Saint-Germain)
Defender: Sergi Roberto (Barcelona)
Defender: Samuel Umtiti (Barcelona)
Defender: Victor Lindelöf (Benfica)
Midfielder: Thomas Lemar (Monaco)
Midfielder: Joshua Kimmich (Bayern München)
Midfielder: Renato Sanches (Bayern München)
Midfielder: Raphaël Guerriero (Borussia Dortmund)
Forward: Christian Pulišić (Borussia Dortmund)
Forward: André Silva (Porto)
Forward: Ousmane Dembélé (Borussia Dortmund)
Coach: Zinédine Zidane (Real Madrid)