BREAKING: 92 Dead As Russian Millitary Plane Crashes Into Red Sea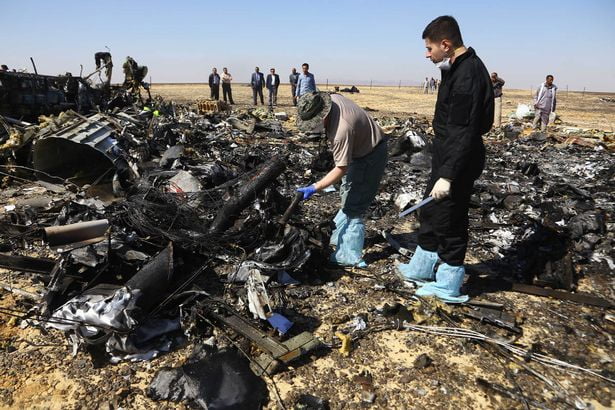 A military plane belonging to the Russian government today went off the radar en route to Syria has crashed into the Black Sea.
Rescue helicopters have discovered the Tu-154 carrying members of the famous Alexandrov Ensemble army choir.
Ongoing investigations confirmed that 92 people were on board the Tupolev transport plane which included included 84 passengers and eight crew members.
Cause of the tragic incident has not been ascertained but reports say it went missing over the Black Sea shortly after refueling at an airport near Sochi.
The famous musical band was travelling to the Russian military base Khmeimim near Latakia, Syria, to take part in Christmas celebration with the troops deployed there.
BREAKING Russian plane crashes into Red Sea
A few weeks ago, plane carrying 48 people, including one of Pakistan's most famous singers, has crashed on its approach to Islamabad from Chitral, a mountainous region popular with tourists.
Pakistan International Airlines (PIA) said a small turboprop ATR-42 had lost contact with aircraft controllers shortly before police confirmed that an aircraft had crashed near the town of Havelian.
Havelian lies 30 miles north of the capital's airport and far away from the high peaks of the Hindu Kush mountain range in which Chitral is nestled.
The army said it had dispatched troops and helicopters to the scene, but an official told Reuters there were unlikely to be any survivors. "All of the bodies are burned beyond recognition. The debris is scattered," said Taj Muhammad Khan. Images shown on Pakistani TV channels and circulated on social media showed a trail of wreckage engulfed in flames on a mountain slope.
The military said 40 bodies had been recovered in a rescue effort involving about 500 soldiers, doctors and paramedics.
Kurshid Tanoli, a police official in Havelian, said recovery work was hampered by a fire at the crash site and the hilly terrain.
"The nearest village to the site is Batolani and is deep in the hills," he said. "Vehicles and ambulances can only go to Batolani and then it is a 30-minute walk."
Local media say Junaid Jamshed, a pop star turned evangelical Muslim cleric and fashion designer, was on board the plane.
A manifest for flight PK661, obtained by local media, showed that in addition to five crew and a ground engineer there were 42 passengers on board, including Junaid Jamshed, a pop star turned evangelical Muslim cleric and fashion designer, who ran a successful chain of boutiques across the country.