Court Orders Suspension Of Patience Jonathan's Accounts In Several Banks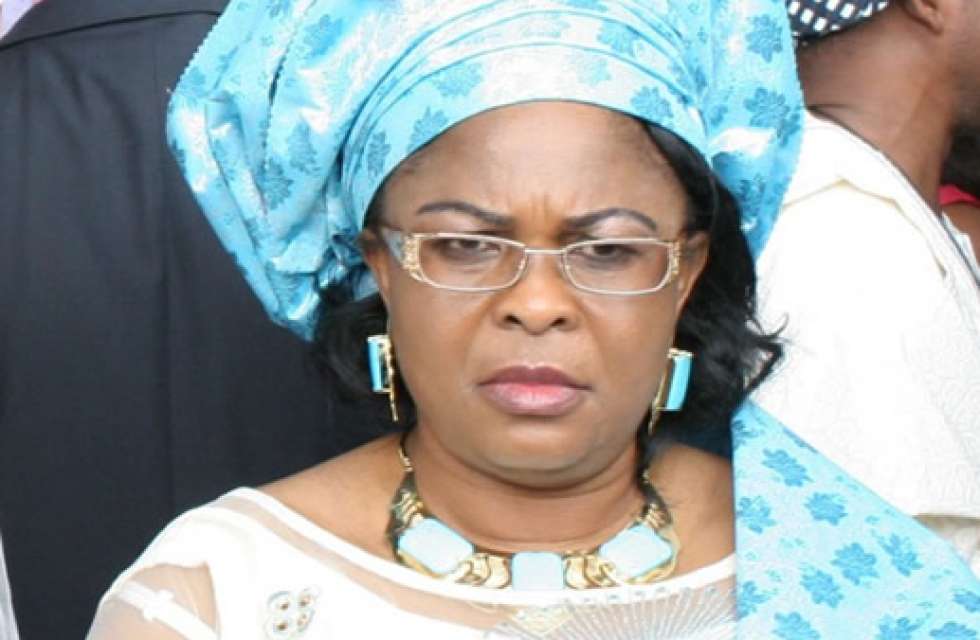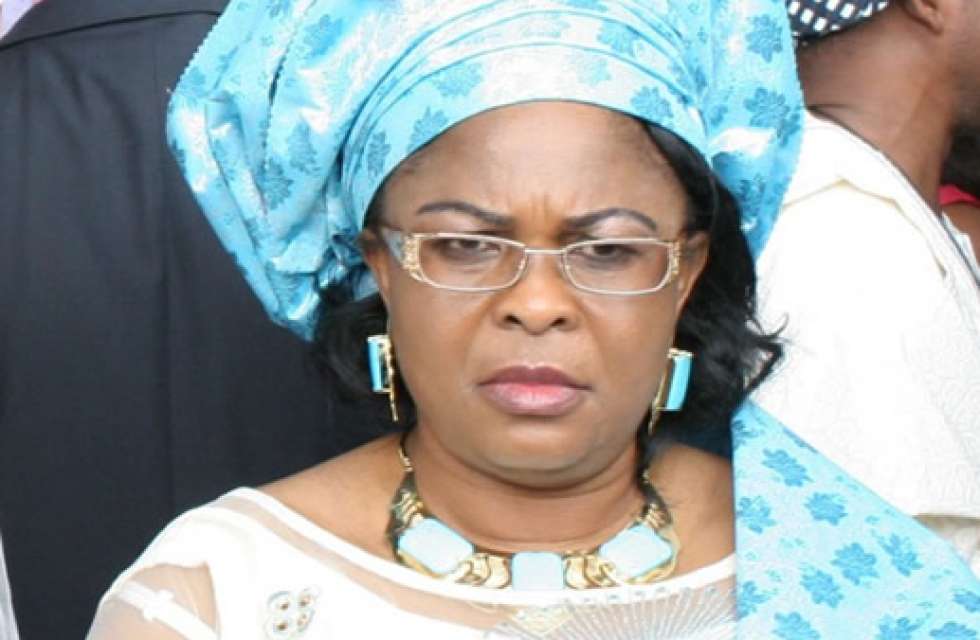 A federal high court has ordered the immediate suspension/freezing of all accounts belonging to former first lady, patience Jonathan.
The money domiciled in the accounts are believed to be gotten from crime proceeds. A court order was gotten to support an affidavit and Ex-parte originating summons sworn to by Mr. Abdulahi Tukur, an operative of the Economic and Financial Crimes Commission (EFCC), and filed before the court by EFCC prosecutor, Rotimi Oyedepo.
Mr. Tukur averred that there is an urgent need for the court to direct the managers of the bank accounts contained in the schedule filed with the summons (FHC/L/CS/1343/16) to, in the interim, forfeit the money in the accounts, to prevent further tampering with such.
Related:
Breaking : EFCC arrest Femi Fani Kayode's Wife in Ekiti, rescued by Fayose himself
Also affected by the order alongside Patience jonathan, are five companies and one Esther Obafo. The companies collectively have over 7 billion in six commercial banks, while Esther Obafo has a balance of $429,000.
The five companies affected are Finchley Top Homes Limited, Aribawa Aruera, Magel Resort Limited, AM -PM Global Network Limited Pansy Oil and Gas Limited. Finchley Top Homes Limited is alleged to have fraudulently open account number 1102001996 domiciled with Ecobank Plc and has a current balance of N226,376,700.23 and a fixed deposit with a balance of N1,099,511,484.88.
Related:
Lagos senator, Gbenga Ashafa delivers 2 keke marwa to Government college
The company also fraudulently opened other accounts These are account 1771731336, domiciled with Skye Bank and with a current balance of N14,173,848.85; Fidelity Bank account 4011019539  with a current balance of N1,800,494,000; Stanbic Bank account 0016901361 with a current balance of N40,594,12.88; and Diamond Bank account 0019213687 with a current balance of N39,418,712.12.Aribawa Aruera Reachout Foundation opened account number 1222014221 with Ecobank and has a closing balance of N479,893,431.01, while Magel Resort Limited accounts (4011019546/5250059782) with Fidelity Bank has a subsisting balance of N1,000,494,000.
According to SH , the company also operates two other accounts (1011744356) in Zenith Bank, which has a balance of N858,923,982, and 0024351590 with Diamond Bank and has a balance of N174,166,207.00.AM-PM Global Network Limited opened account number 0026718889 at Diamond Bank and has a balance of N7,213,303.50.
Related:
Photos : Fayose visits Fani-Kayode in EFCC detention facility
The account opened by Pansy Oil and Gas Limited at Fidelity Bank (4011019577) has a current balance of N1,809,666,494.68, while that at Diamond Bank (0026838491) has a balance of N55,930,024.50.
Esther Oba was found to have opened account number 0019213689 with Diamond Bank and has a current balance of $429,381.87. All funds mentioned above are believed to be proceeds of crime.
Neither Patience Jonathan or her husband, Former leader, Goodluck Jonathan have commented on this developments.
Source: Naija News