James Ibori Will Be Deported Back To Nigeria By January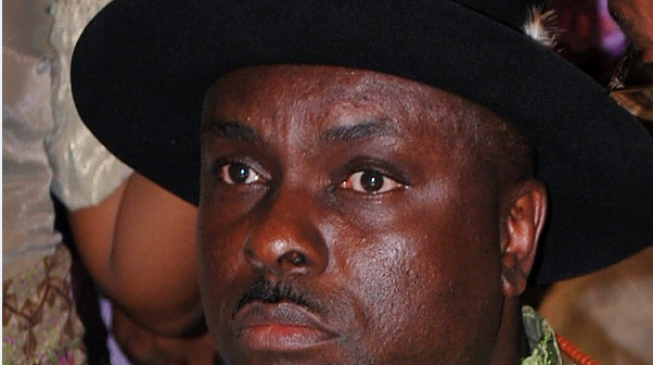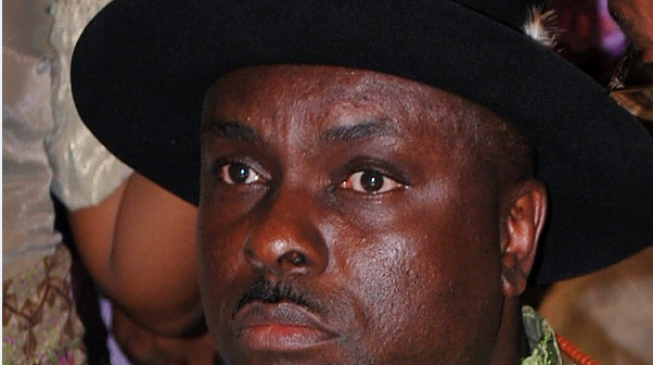 After been released yesterday from prison yesterday, James Ibori, former governor of Delta state is likely to be deported back to Nigeria by January.
He was released on Tuesday, having agreed to be deported after serving half of his 13-year prison sentence.
But Amber Rudd, the home secretary, does not intend to deport Ibori to Nigeria until he hands over £18 million of "proceeds of crime", according to reports.
A high court judge said attempts to detain him were "quite extraordinary."
Ordering Ibori to be immediately freed from prison, May said: "You don't hold someone just because it is convenient to do so and without plans to deport them."
A home office application that Ibori be electronically tagged and subjected to strict curfew conditions was also rejected.
The judge accepted arguments that the home secretary was attempting to misuse her immigration and deportation powers.
On Wednesday, the home office's barrister said the government was concerned that Ibori might "frustrate confiscation proceedings" and wanted him kept in jail or subjected to strict controls on his movement.
Tony Eluemunor, media aide to Ibori, accused some unnamed top people in the UK of trying to stop his release.
In a statement on Wednesday, Eluemunor said instead of releasing Ibori on December 20, British home office wanted him to be detained on the grounds that his confiscation hearing had not been concluded.
"The apparent decision to block Ibori's release and detain him appears to have come from the highest echelons of the UK government – the Home Secretary who was accused in today's hearing of acting unlawfully and misusing her powers," the statement read.
"In a curious move, the British Home Office, instead of releasing Ibori on December 20, informed him that he would be detained on the grounds that his confiscation hearing had not been concluded.
"In court, Ibori's lawyers exposed the injustice in the indefinite detention the Home Office had planned for Ibori.  They told the Judge that there were no grounds in law under which Ibori could be detained and that his detention for one day by the Home office was unlawful."
He said Sian Davies, the prosecution lawyer did not object to Ibori's release and his return to Nigeria but at the last minute the Home Office stepped in.
"There is clear discord between the two arms of the British government," he said.
"The visibly irritated judge could not understand the Home Secretary's position and at times was critical of the move to detain Ibori any further.  Mrs Justice May rejected the home secretary's requests for conditions to be imposed and ordered Ibori's immediate release.
"Ibori and others have long maintained that this prosecution was politically motivated. It was funded by the UK's Department for International Development, DFID."
The conviction of Ibori followed a government anti-corruption campaign led by DfID 10 years ago.
Oghara, the hometown of the famous politician, has been agog over his release.
A source close to Ibori, who remained a political force in Delta throughout his years of travail, said it was not comprehensible whether Ibori would fly to Nigeria.
Ibori ruled Delta from 1999 to 2007. He was one of the most influential governors during his time and he established a political dynasty that produced his successor, Emmanuel Uduaghan and the incumbent Ifeanyi Okowa.
Despite the legal entanglements and the prospect of Ibori taking his case to the court of appeal, the mood among his kinsmen and politicians in the state, especially Peoples Democratic Party (PDP) faithful is that he should return.
Oghara is wearing a new look with banners bearing pictures of the ex-governor strategically displayed at different roundabouts within the town.
Associates and loyalists are also catching up on the event to pledge their loyalty to Ibori as they adorn the banners with their pictures side by side the former governor.
Some of the banners, which were placed at the Market Roundabout, Ibori Roundabout and entrance of Oghara, have inscriptions such as: 'Welcome back home, our national leader', 'The political messiah and his kinsmen', 'The resource control living legend',  and 'His ordeal, God's plan to fortify him'.
Former DESOPADEC commissioner representing Ethiope West, Sapele and Okpe, Henry Ofa, told Vanguard: "Without trying to be immodest, the world knows that there is great expectation in Oghara.
"Since he left, there had been lots of misgivings and backwardness in the area in the hope that when he arrives, so many things would change positively."
"We are prepared to follow him and we are convinced that he is going to lead us to the Promised Land."
"We have the belief that there is a plan for him by God," Ofa, a key loyalist said.
---
---
© 2023 Naija News, a division of Polance Media Inc.