Nnamdi Kanu, The Bravest Of Them All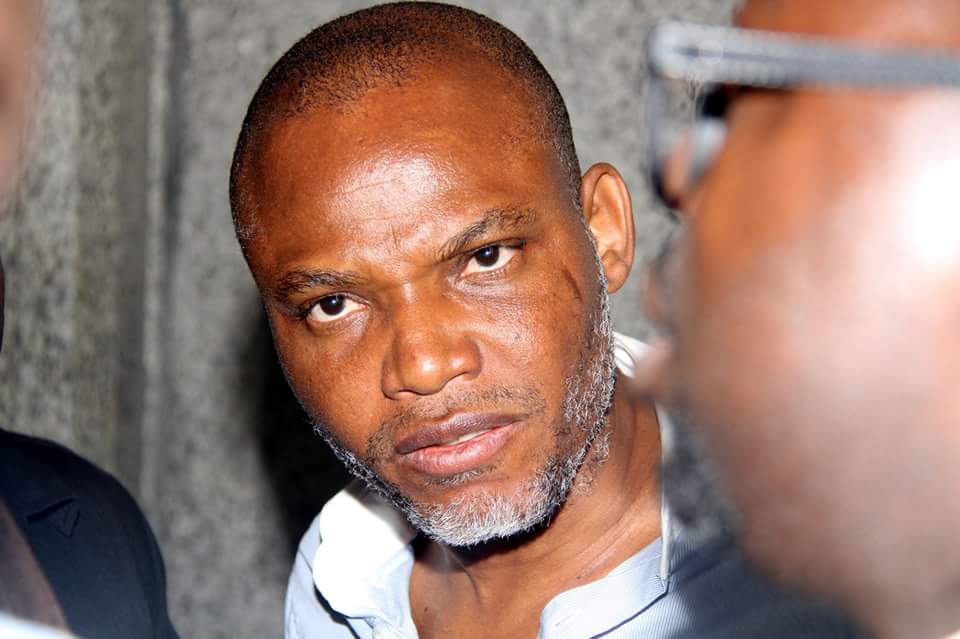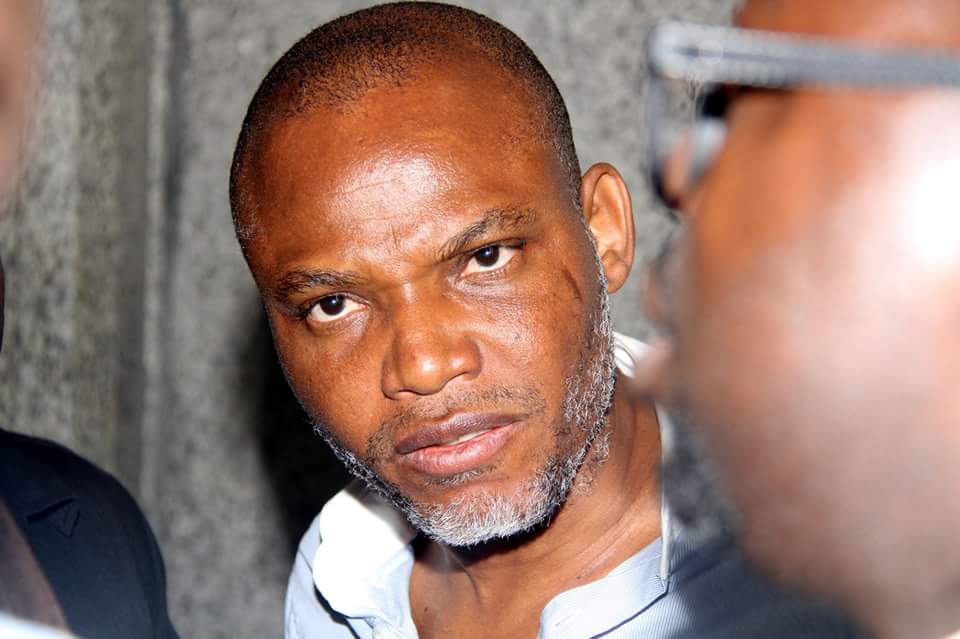 By Charles Ogbu
First, they said Nnamdi kanu was a coward who could only "rant" while safely holed up in the confines of his home in far away U.K and challenged him to come to Nigeria to prove them wrong. He (Kanu) not only came to Nigeria but announced his planned coming and even gave date.
On his arrival, he was arrested and taken to court. Right there in the court, he defeated them thrice, such that they publicly treated the judgement of their own court with disdain. Even the unlettered cow-friendly president was forced to come on air and imply he would never release the IPOB leader regardless of whatever court ordered him to.
Now, after realizing they had no case against the Biafran strongman, the murderous govt of Buhari has finally succeeded in using Buhari's sister from Katsina to conduct a secret trial for the IPOB leader.
And how did Prince Kanu react to the news of his secret trial?
Hear him roar:
"Which kind of stupid country is this? You accused some one in public and you now want to try him in secret? If they think they can jail me, they are mad. They are not educated enough to jail me. They are not learned enough to jail me. Where in the world does a president appoint his sister as judge? (Justice Binta FM Nyako is from Katsina state) Buhari should stop intimidating judges!. They are killing my people. They are killing my people. After killing my people, you say you want to try me in secret, the person is mad! Completely mad! Tell Buhari what I said! Tell him I said he is a madman!"
This, here, is the defiant spirit of a true Igbo man/woman. Courage, determination and resilience even in the face of danger are the hallmarks of a true leader. Nnamdi Kanu is a born-leader!
Do you still wonder why millions of people took to the street calling for Kanu's release?
Do you still wonder why an average money-conscious Igbo man will gladly lock his shops for weeks and occupy the street for Nnamdi kanu?
Do you still wonder why Nnamdi kanu is already being seen as a god by millions of Igbos?
You dishonor yourself when you show respect to a man who is killing your own people (IPOB) and pouring acid on survivors as revealed by Amnesty International while protecting terrorists (boko haram with amnesty while fulani herdsmen with a military taskforce) who share thesame religion and region as him.
Buhari is fighting a losing battle against Biafra. Even if he succeeds in using his sister to jail Kanu, he will never succeed in jailing the Biafran dream.
Biafra is an ideology. And this particular ideology is getting its nutrients from the numerous cases of grave injustices of the Nigerian state against Igbos. As long as these injustices exist, even if it's just one Igbo man that is left standing in this fraudulent fraud called Nigeria, he, will keep crying towards Biafra.
As long as the injustices and killing of Igbos which led to the Biafran war still persist today, the Igbos will NEVER stop asking for Biafra.