There's Corruption in EFCC – Ibrahim Magu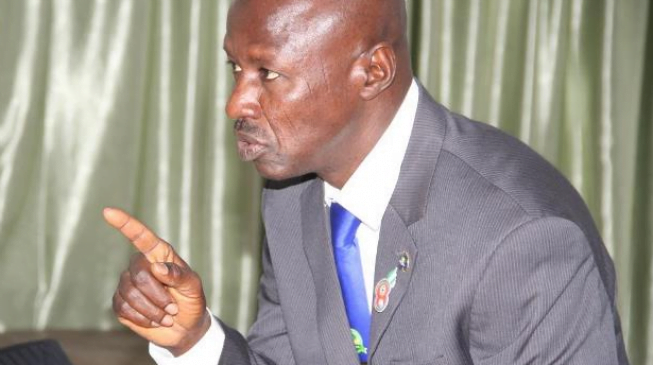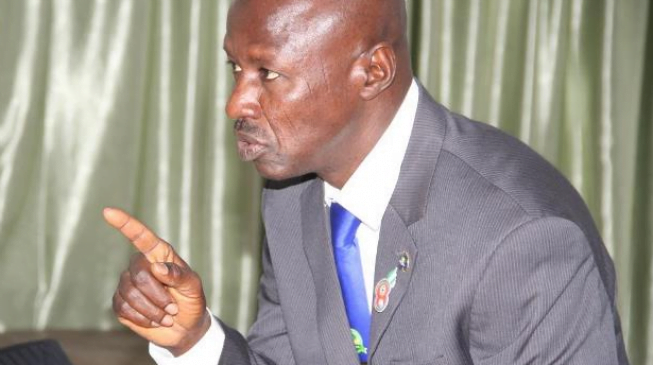 The acting chairman of the Economic and Financial Crimes Commission (EFCC), Ibrahim Magu,  says "there is corruption in every institution, including the EFCC".
Magu revealed this while on a visit to Tukur Buratai, chief of army staff, in Abuja, Magu called for inter-agency collaboration to make the fight against corruption in the country succeed.
"The reasons why we are here is that we need everybody's support. We do not have the monopoly of knowledge to do what we are doing," he said.
"There is corruption everywhere, every institution, including the EFCC. We are battling with internal corruption. So, everybody has a stake in this fight.''
Magu used the occasion to inform the army chief that the commission had concluded arrangements to mobilise women, including those in uniform, on December 7 to join the fight against corruption.
He solicited the cooperation of the army in that regard.
He appealed to the army to "join us in fighting corruption".
"Let's have a change," he said. "If you can discipline yourself, you do not need another person to discipline you. Self-discipline is key."
Responding, Buratai assured the EFCC of army's support in the fight against corruption.
He described corruption as a cankerworm that had eaten deep into the society.
He added that any effort to fight corruption would be resisted from different quarters, "but once you are steadfast and focused on your responsibility, you will succeed, no matter the resistance".
"We in the Nigerian army have taken it as a policy to ensure that we check ourselves and avoid any situation that will lead to mismanagement and lack of accountability or corruption," he said.
The army boss observed that a number of Nigerians had for a long time forgotten the basic principle of being accountable to themselves and the society at large.
He said "the erosion of this attribute has affected the general well-being of Nigerians".