CBN illegally funding Buhari's government, – Sanusi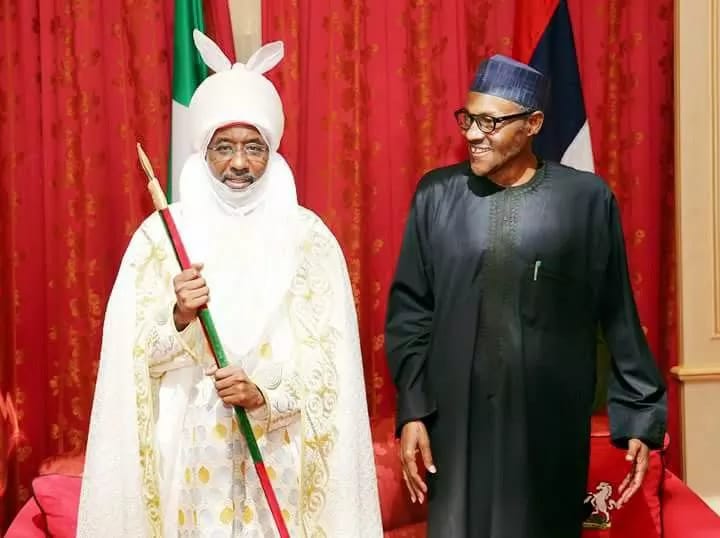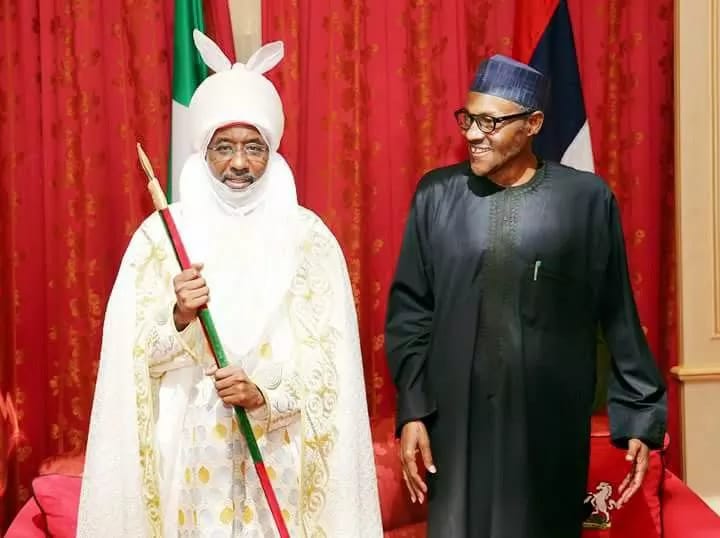 The emir of  Kano and former governor of the Central Bank of Nigeria (CBN), Muhammad Sanusi II, has revealed that the apex bank  is illegally lending to federal government.
Sanusi also said "the problem of the current government is not having the right policies to fix the current economic woes".
Speaking at a policy monitoring dialogue hosted by Savannah Centre for Diplomacy, Democracy and Development, at Transcorp Hilton Hotel in Abuja, Sanusi said the CBN had been lending to the government above the limits stipulated by the CBN Act of 2007.
Sanusi's presentation showed that CBN's lending to the government since Buhari came in had spiked from about N1.5 trillion to over N4.5 trillion.
"The CBN-FGN relationship is no longer independent. In fact, one could argue their relationship has become unhealthy," he said.
"CBN claims on the FGN now tops N4.7 trillion — equal to almost 50% of the FGN's total domestic debt. This is a clear violation of the Central Bank Act of 2007 (Section 38.2) which caps advances to the FGN at 5% of last year's revenues. Has CBN become the government's lender of last or first resort?"
He said no one was willing to  lend to the Nigerian government, further stating that "if senate approved, I want to see who will lend you $30billion when you have five exchange rates".
Sanusi said the country is enmeshed in heavy debts, stating that out of every N1 Nigeria makes, 40 kobo goes to debt and 60 kobo is left for salaries, health, education, power, infrastructure.
He said oil is merely a working capital that cannot make the country rich. Nigeria produces one barrel for 80 Nigerians; Saudi Arabia produces one for 3 Saudis, Sanusi said.
He noted that in every economy, growth is driven by "consumption, investment and net export", adding that "our exports cannot grow, without regulatory certainty or an increase in the price of oil".
He lamented that the country was spending money on repaying debts and  also on recurrent expenditure, as against education, healthcare, power, and other infrastructure.
The emir also stated that Nigeria is the lowest per capita spender on development in Africa.
On speaking truth to power, Sanusi said: "I can't apologise for being who I am. The government I served, I did not keep quiet. When I am not serving the government, I cannot keep quiet."
---
---
© 2023 Naija News, a division of Polance Media Inc.