News Gambia President, Adama Barrow Was Once A Security Guard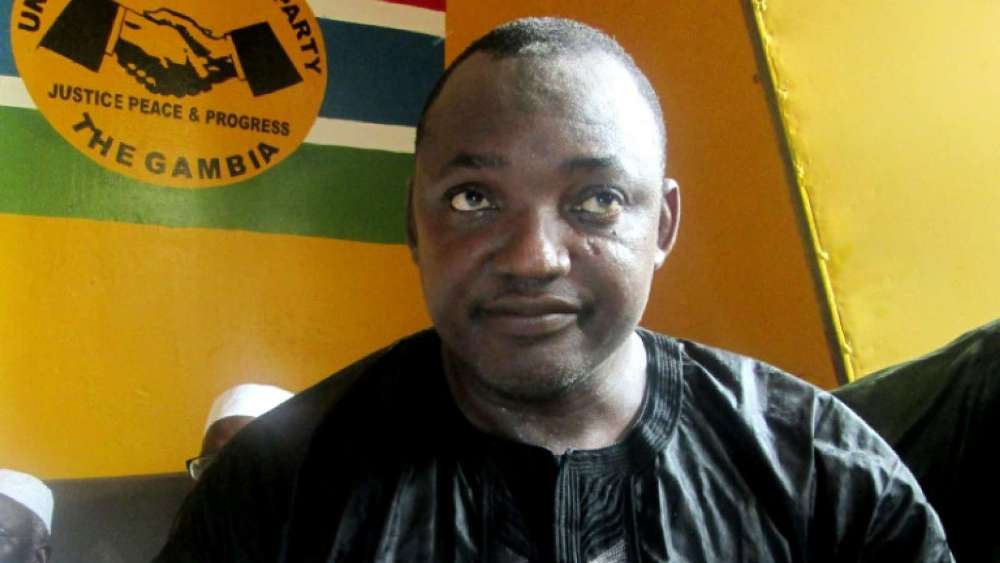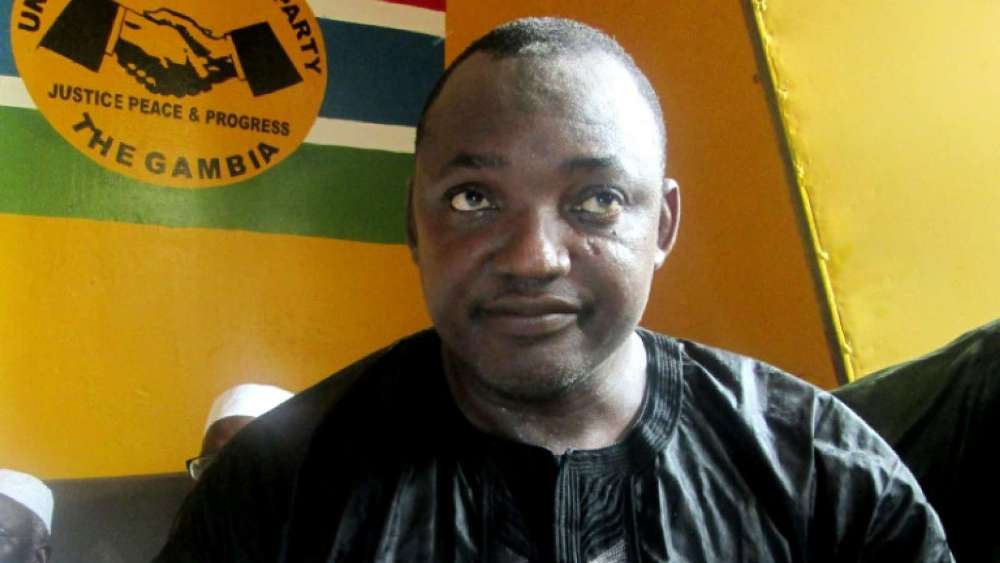 A Former Security Guard, Adama Barrow Has Won The Gambian Presidential Elections To Become Gambia President.
Adama Barrow, a former security guard, has become the flag bearer for a new era of change in The Gambia.
He is quiet, understated and until recently unknown, but has now emerged presidential election winner in Gambia.
Newly elected Gambia President, Barrow is a political novice whose lack of baggage has endeared him to Gambians.
The businessman represented a coalition of parties who coalesced to upset incumbent Yahya Jammeh's unbroken 22 years of rule in the tiny West African nation.
The 51-year-old on Thursday before voting told Nigeria News by telephone:
"It's very clear, the writing is on the wall that I'm going to win."
Barely six months ago, Barrow was unknown politically.
The soft-spoken but burly, Barrow was thrown into the limelight following the jailing of top officials from the United Democratic Party (UDP) in July.
Seven Gambian political parties and an independent candidate joined forces to field a unifying figure, naming Barrow.
Owner of his own estate agency, he was employed at The Gambia's largest property rental firm.
Gambia president Barrow lived in Britain for three and a half years when he was younger.
His time in Britain saw him work as a security guard in London, where he developed a love for Arsenal Football Club.
A husband to two wives and father of five, he is a self-confessed workaholic, with football one of his few known distractions.
The devout Muslim insists his faith guides every step of his life, as well as his politics.
He told Nigeria News in an interview saying:
"I work 12, 13, 14 hours a day.
"If you are a religious man it always influences you."
For the last two weeks Barrow's face has been plastered on car windows, brandished on campaign posters, and printed onto grey T-shirts popular among Gambian youth.
Barrow's popularity is all the more surprising given his absence from public life until recently.
However, Banjul-based diplomats say his lack of political baggage may have worked in his favour.
If he eventually gets sworn in as President, Barrow is likely to serve a three-year term at the head of a transition reform government.
A memorandum signed by all the parties involved in the coalition would guide his presidency.
He stated that he would "follow that document step by step."
As a former economic migrant, Barrow understands the draw of Europe for young, poverty-struck Gambians fleeing in huge numbers to cross the Mediterranean.
Barrows, mindful that riches seldom await those leaving their homeland said:
"There is a crisis in the Gambia, that's why everyone is taking the Back Way (migrant route).

"You hear the name Europe, you think it's heaven. It's never like that."
Barrow said of his country, where 60 percent of the 1.99 million population is graded as living in poverty.
Barrow's campaign benefited from social media and internet technology. which helped the opposition
This greatly helped the opposition organize mobile rallies and avoid roadblocks during campaigning.
On polling day, he expressed concern over an internet and phone blackout that made opposition communication and media coverage of the contest difficult.
Gambia President-elect Barrow told Nigeria News at the time saying:
"We are not happy. Gambians need to know what is going on.

"Social media is very important for this election."