My suspension won't increase your physical height, Shehu Sani blasts el-Rufai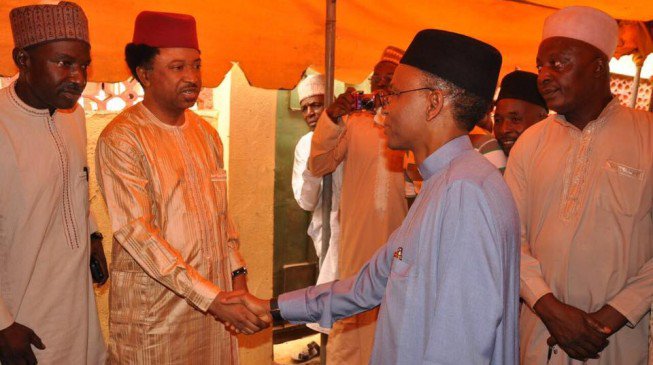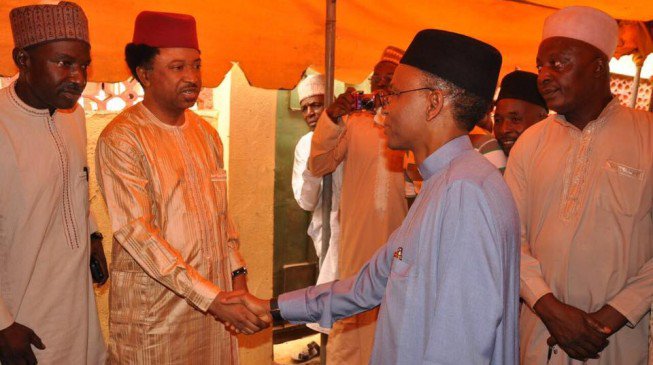 Senator Shehu Sani, representing Kaduna central, has slammed Kaduna state governor, Nasir el-Rufai, for being the mastermind behind suspension from All Progressives Congress (APC) .
Sani who had earlier been handed a 11-month suspension that elapsed on Tuesday said his suspension will not increase el-Rufai's "physical height".
In a letter addressed to him, Tudun Wada, secretary of the party in Kaduna, said the earlier suspension was to enable the senator defend himself against allegations levelled against him.
Wada said since Sani failed to do so, he had been suspended indefinitely.
In his reaction, the lawmaker accused the APC in Kaduna of acting on the orders of el-Rufai.
"My 'indefinite suspension' by Governor Nasiru el-Rufai- controlled, self-acclaimed APC excos is as worthless and as useless as the paper it was written upon," he said in a statement.
"I wish to fully assure them the new suspension will not give them the public support they couldn't gather with the first one.
"For a man who has been unable to address the pervasive insecurity and genocide in southern Kaduna, for a man who has been unable to stem the tide of rampant kidnapping and abductions in Kaduna, suspending Shehu sani cannot be counted as an achievement.
"Mr. Governor, my suspension will not increase your physical height nor give you the flesh or muscle of a macho."
Sani added that el-Rufai "remains a typical establishment man, who was brought to limelight by the PDP, nurtured by the PDP, and no broom or deodorant of change can give him a new identity".
He vowed to continue working for the masses and to always defend their interest.