Brazilian football team plane crashes in Colombia, 6 survivors recorded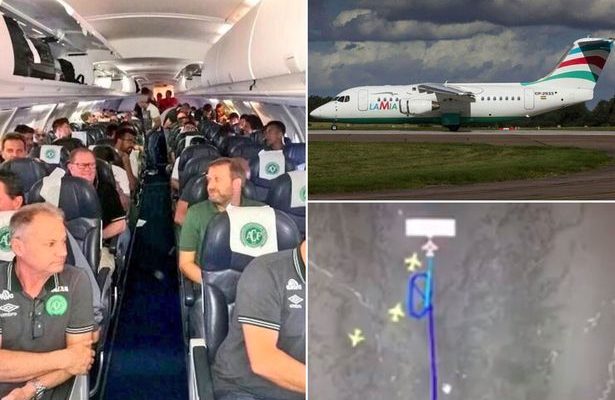 Plane carrying 81 people crashes on way to Medellin
72 passengers, nine crew members on board
Passengers include Chapecoense football team from southern Brazil
At least six survivors reported
A flight carrying 72 passengers, has crashed in Colombia, south of Medellin's International Airport.
According to Reuters, those on board included a Brazilian football team, Chapecoense. They were on their way from Bolivia, when the incident happened.
The country's civil aviation association confirmed the tragedy on their website and said rescuers are moving survivors from the crash site.
Details on the number of injuries and fatalities remain unknown although six survivors have been found.
Chapecoense was scheduled to play Copa Sudamerica finals against Atletico Nacional on Wednesday in Medellin.
The Colombian team has already said it "deeply regrets and sympathizes with Chapescoense".
---
---
© 2023 Naija News, a division of Polance Media Inc.