Anenih Reveals How He Stopped Atiku From Becoming President in 2003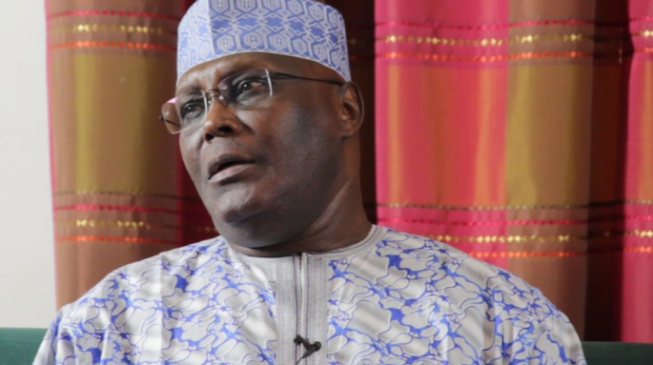 Tony Anenih, former chairman of the Peoples Democratic Party (PDP) board of trustees, says he stepped on the toes of Ibrahim Babangida, former military president, and Atiku Abubakar, former vice president, over the re-election of former President Olusegun Obasanjo.
In his book, 'My Life and Nigerian Politics', which was launched last Saturday, the former minister of works also detailed how he scuttled Atiku's attempt at succeeding Obasanjo in 2003.
"As a result of my preparations for Chief Obasanjo's second tenure, I stepped on the toes of many of those who did not want him to seek a second term," he said.
"These are the people I can now refer to as members of the 'G3'. These were General Ibrahim Babangida, (ex-) Vice- President Atiku Abubakar and the (ex-) National Security Adviser, General Aliu Gwarzo."
"There was no other way I could have offended the vice-president other than that I prevented him from being PDP's presidential candidate in the 2003 presidential election. He erroneously believed that he was the only politician at the villa and that he was better qualified than the president. I was well ahead of him in all his plans to prevent Chief Obasanjo from running (for re-election)."
He also explained how he advised Obasanjo to pick Abubakar as his running mate in 1999.
"I asked Obasanjo whether he would want a vice-president that would give him absolute confidence and allow him to sleep with his two eyes closed or whether he would want a vice-president he did not trust," he said.
"He answered that he would like to sleep with his two eyes closed. It was at this point that I asked him: 'What about Atiku?' Chief Obasanjo's answer was that Atiku had just won his governorship election and the law might not allow him to come on board as his running mate.
"We both decided to get a lawyer to advise us and Barrister Alimi Rasaq of Kwara state was sent for. He advised us that there was nothing in the constitution that prevented Atiku from being his running mate; especially as Atiku had not been sworn in‎."