Ladies Excited As Pastor Distrubes 'Anointed' Cucumbers During Service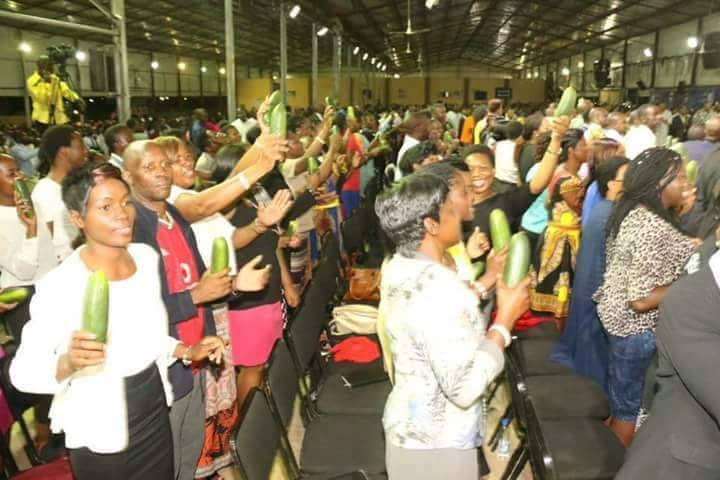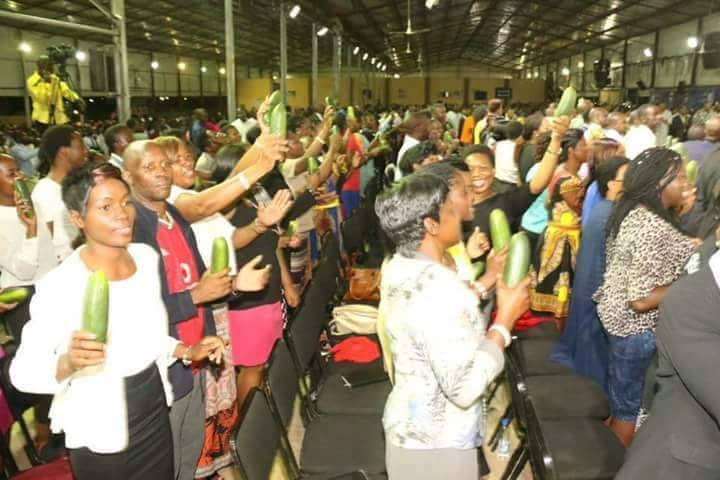 A Zimbabwean pastor, Prophet Walter Magaya, is currently trending on social media after  pictures of him distributing and selling 'anointed' cucumbers during his church service went viral.
The report is causing a stir as cucumber has recently been "literally discovered to have many uses," apart from being an edible fruit.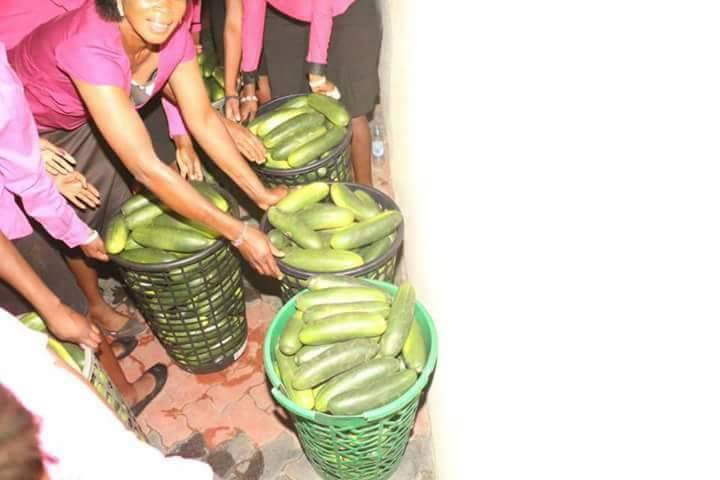 The pastor created room for criticisms as the report had it that his church members, especially the ladies, heavily patronized him.
While some called him fake for selling cucumbers in the house of God, others said "only him knows why he chose cucumber of all fruits" to distribute.