Yes, Goodluck Jonathan Remains A Hero! – Charles Ogbu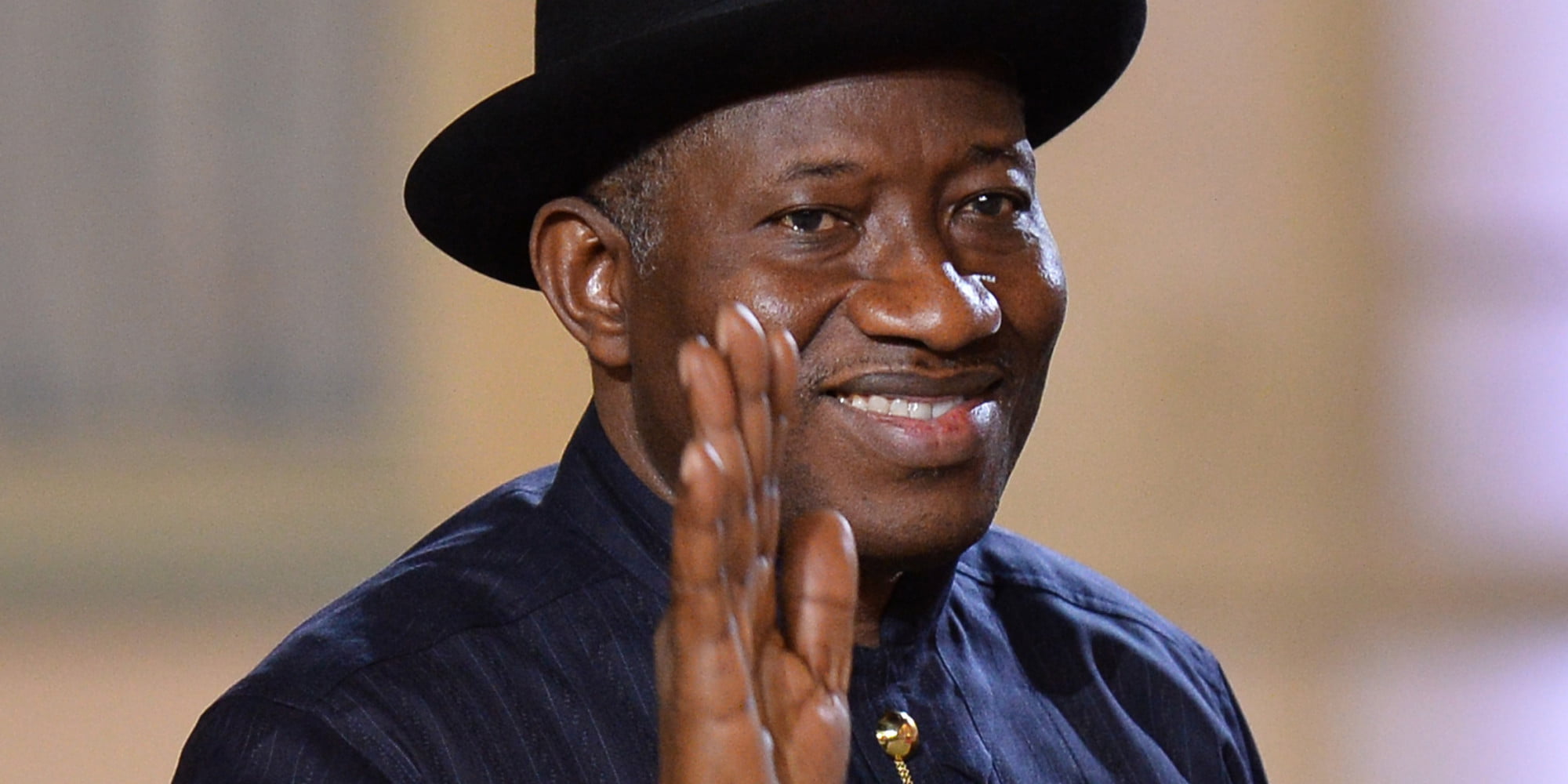 Editor's note: In this piece, Charles Ogbu; from Abuja  Re emphasis on his previous article about Former President of Nigeria Goodluck Jonathan and the price he had to pay for peace in Nigeria.
The past few days following the November 20th celebration of president Goodluck Jonathan's 59th birthday have seen many supporters of the Buhari-led administration turn common sense on its head on why Jonathan should not be celebrated in a way that would suggest he was special in any way as president. These individuals were particularly very saddened that so many Nigerians were referring to Jonathan as a hero of Nigerian democracy. Reading their Facebook posts and comments, you'd be forgiven to think they would end up suffering cardiac arrest for reading people refer to Jonathan as a hero. Even those who have since taken to discussing football and music since they elected Buhari to head the country quickly took a break to express their displeasure over the Jonathan-Hero news.
Well, I'm here to respond to them.
In 2011, a certain Muhammadu Buhari contested the general election against the then incumbent president, Goodluck Jonathan. The former (Buhari) contested under a little known now defunct political party called the CPC which had only one state of Nassarawa then. The later (the then incumbent president Jonathon) contested under the platform of the PDP which controlled not less than 2/3 of the whole states in the country, then. Prior to that 2011 election, the CPC candidate, Muhammadu Buhari was seen in a video addressing his supporters. Below are his exact words in Hausa:
"Ku fita ku yi zabe. Ku kasa, ku tsare, ku raka ku tsaya. Duk wanda bai yarda ba, ku halaka shi!"
Which means:
"Firstly, you must register, come out and vote. You guard, protect, escort to the collation centre and you wait until the result is counted. Anyone who stops you, kill them!".
Please, feel free to Google this.
To an average Northern Muslim who could start killing his fellow Nigerians over an excuse as flimsy as the killing of a Palestinian boy by an Israeli soldier in far away Middle-East, we all know what hearing this kind of strong words from a man as influential as Buhari could do to his psyche.
After the election, Buhari lost to Jonathan as expected, seeing as he contested under a party that had just one state, then. But he (Buhari) vehemently rejected the result of that election and as expected, his supporters interpreted his rejection of the result of that election to mean he was rigged out and before you could pronounce the Hausa word "halaka" (kill or destroy), they have killed not less than 800 innocent Nigerians including youth corp members in a three day riot in 12 Northern states, according to Human Right Watch. Over 65, 000 more were rendered homeless, according to the police. Please, feel free to Google all these.
In the midst of the violence, Muhammadu Buhari resisted all entreaties to help put a stop to the bloodshed by his supporters by simply condemning it.
As I type this, those over 800 Nigerians remain dead and their families are yet to forget them.
Fast-forward to 2015. Here, I won't bore you with details of how Jonathan ensured that INEC was truly independent by refusing to sack Attahiru JEGA even when it was clear that the white bearded university professor called JEGA was clearing tilting the odds in Buhari's favor with many of his policies like the lopsided PVC (permanent voters card) distribution which favoured the North more than the south, making arrangement for IDPs in the North to vote but refusing that same arrangement for southern IDPs who fled the North in fear of a repeat of the 2011 mayhem etc. I won't even bore you with how Jonathan conceded defeat to Buhari and congratulated him even when the final result of the election was yet to be announced neither do I plan on expending time talking about how Jonathan could have used his powers to ensure that Buhari was disqualified for non possession of WAEC result which is exactly what Buhari would have done if their positions were reversed. I will just drop this one question here:
If a certain Muhammadu Buhari provoked the killing of over 800 Nigerians and displacement of over 65,000 more in a post-election violence for losing the 2011 election which he knew he stood little chance of winning in the first place considering that he contested under the platform of an almost unknown political party known as the CPC, how many Nigerians do you think would have been killed by his minions if he had not been declared the winner of the 2015 general elections which was his 4th contest and the one he had the best chance of winning?
This is not a mathematical question in a maths class. This is a real life question.
Let us not get it twisted, what Jonathan did during and after the 2011 election was not just heroic. It was far much more. In a normal clime, it would be regarded as nothing special but don't fool yourself, ours is not a normal society because in a normal society, coup plotters like Buhari have no business going anywhere close to the ballot box as a candidate.
I don't really blame Diasporan Buharists who are betraying their lack of understanding of the import of Jonathan's actions. Those ones probably lost no one in the 2011 post-election mayhem and chances are they would not have been affected by what would have happened had violence erupted after the 2015. Matter of fact, I don't count the words of Diasporan Buharists as anything. When they cross over to this country and enjoy our darkness and mosquitoes for two days, I will start paying attention to them.
Let us pay ourselves the courtesy of being blunt here:
There are Nigerians whose continued existence depends on hating Jonathan for no just cause. These people just hate to hear anybody say anything good about Jonathan.
My question is,
Why?
How can a sane human being hate Jonathan and love Buhari at the same time?
Considering everything I stated in this piece, how can a man who was morally bankrupt enough to campaign for and support the Buhari candidacy in 2015 election still be commonsensically bankrupt today to bash Nigerians for celebrating president Jonathan as a hero?
Your own opinion articles are welcome at [email protected]