Pics Of Toyin Aimakhu's Ex Boyfriend Caught With Stolen Iphones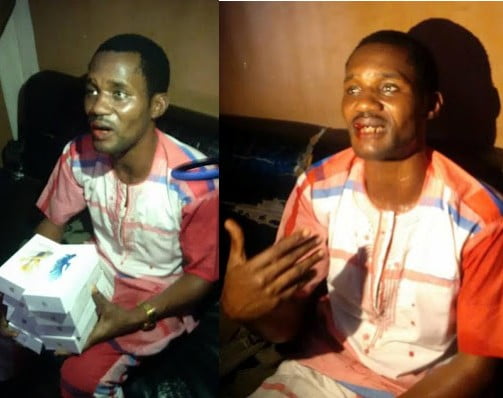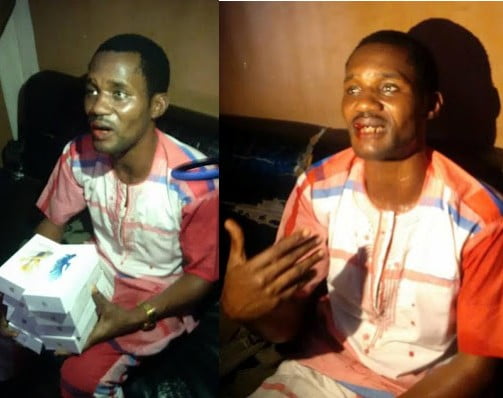 This story has been trending for a while on Nigerian social media.
Actress, Toyin Aimakhu's ex-boyfriend, Seun Egbegbe was today allegedly arrested at Computer village for allegedly stealing 9 iPhones. According to reports, Seun this morning went into a phone shop pretending that he wanted to buy a phone. He asked the salesgirl to bring out two iPhone 7 and five iPhone 6+. He carried the phones and told the sales representative that he was coming back. He then crossed the road and entered into a waiting taxi.
The sales representative who claimed she was hypnotized, said she came back to her senses and raised an alarm. They chased after Seun and caught up with him. He was beaten up by angry traders and then handed over to the police.
We can't confirm that this really happened. But more on this later