Army Officer Jailed For Stealing Bullets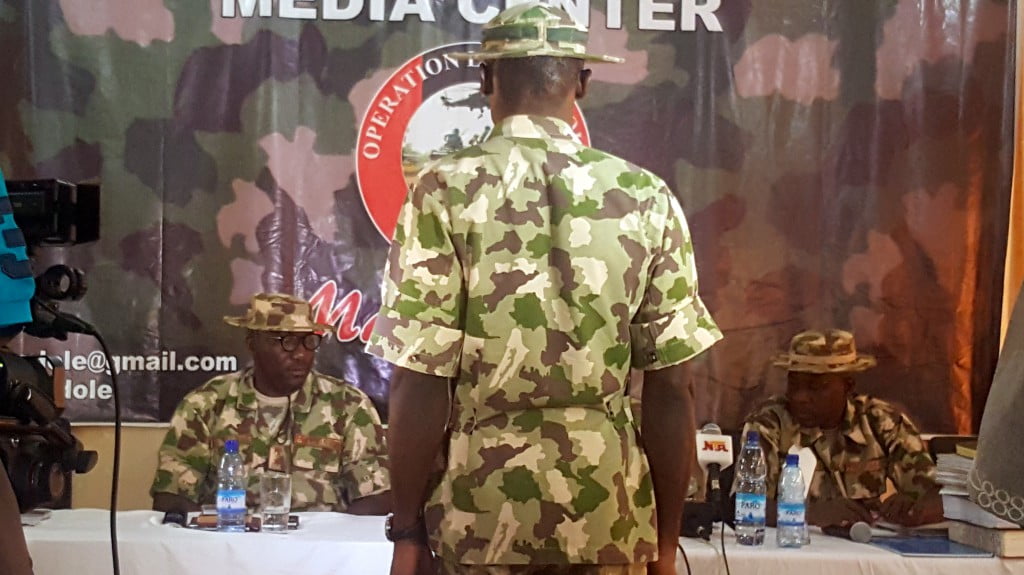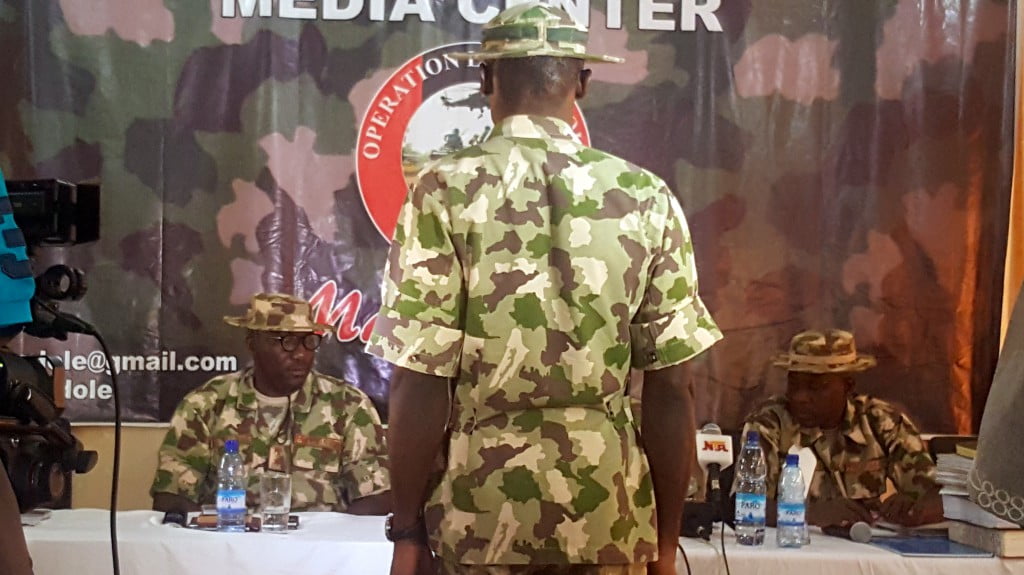 A soldier was sentenced  to 18 months in prison by military general court martial in Maiduguri, Borno State, on Tuesday for unauthorised possession of live ammunition outside his assigned duty post.
The court also ruled that three officers would not be promoted for periods ranging from 18 months to two years. The officers were found guilty of professional misconduct in the front line.
The court martial, headed by Olusegun Adeniyi, a Brigadier General, tried Private Mcdonald Chukwu on a two-count charge after he was caught at a bus station with 89 rounds of 7.62mm live ammunition inside his travelling bag.
He was arrested by a female police sergeant, Sarah Peters, who frisked his bag as he was about to board a commercial bus in Maiduguri.
Mr. Chukwu, in an earlier statement, admitted being in possession of the ammunition, but said he forgot them in his bag when he returned from his duty post, as he hurried to get money from an ATM machine to travel.
He later disowned the statement, saying the ammunition were not found in his bag.
An Army Major, Usman Inyam, was made to forfeit 18 months of his seniority status, for professional misconduct that involved his abandoning duty post in such a manner that may have endangered the lives of troops in the frontline.
His lone charge indicated that as a commanding officer in charge of infantry troops in Takumbare area of Gwoza local government, Mr. Inyam abandoned a post usually frequently used by Boko Haram insurgents when under attack by soldiers.
Mr. Inyam's records saved him from a harsher punishment.
Another Major, Mr. Bello, a commander of tank battalion, was also punished for the same offence.
He will forfeit his seniority by 20 months, while a captain, Christopher Leche, was stripped for two years.
Forfeiting their seniority status means the three officers will not be promoted within the stated periods.
The court martial would continue its sitting on Wednesday when it is expected to deliver judgment on more cases before it.