Atiku's is a betrayer, he nearly overthrew Obasanjo – Yusuf Ali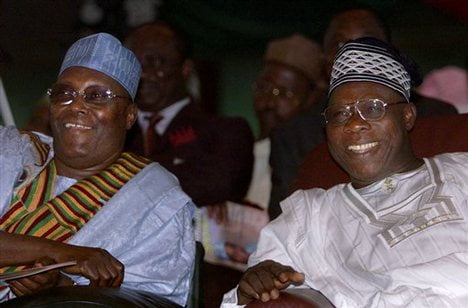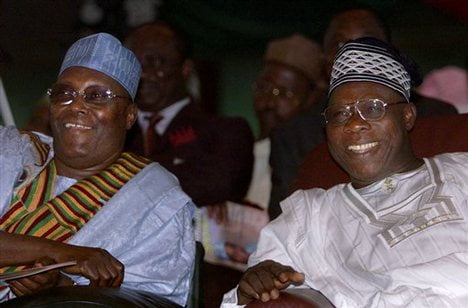 The grudge between between former Vice President Atiku Abubakar and Kaduna State governor, Nasir el-Rufai seems to be messier as a chieftain of the APC in Kaduna State, Yusuf Ali (Rabagardama), has described former Vice President Atiku Abubakar as a betrayer who would always betray his benefactors in order to achieve his personal ambition.
Yusuf Ali further blamed the Turakin Adamawa for "spreading falsehood" against the Kaduna state governor, insisting that El-Rufai was a better politician than he is.
In a statement issued to newsmen in Abuja, Ali, a former presidential candidate insisted that Atiku is the architect of his own misfortune, having repeatedly betraying his benefactors like Senator Jibril Aminu and Former President Olusegun Obasanjo.
Ali said: "It's a pity that Atiku thinks every politician is like him. He thought the way he betrayed Senator Aminu and clinched the vice-presidency or how he almost pulled the rug from under the feet of Obasanjo in his insatiable desire to become Nigeria's president was politicking.
"On the contrary, Atiku's politics is built on deceit and betrayal. Whenever he is entrusted with responsibility, he betrays his benefactor and that has been his political philosophy. "How much was Atiku worth before he became VP and what is his worth after office. The difference is clear. He is a politician who came to service himself and not serve the people.

"Jibril Aminu entrusted him to mobilize support for the professor in his campaign to become vice-president to Obasanjo but what happened? Atiku ended up campaigning for himself to become VP and the rest is history" 

He added that Atiku's politics has been tainted with questionable wealth and that in an era where transparency and accountability are the hallmark, "Atiku cannot stand any chance in his quest to lead the country".