Why I didn't marry Pasuma — Ronke Odusanya, aka Flakky Ididowo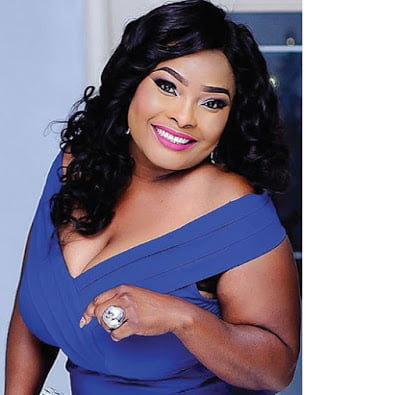 Actress Ronke Odusanya (a.k.a Flakky Ididowo), had a chat with Sunday Spice on her relationship with fuji musician Pasuma. Back then they were so in love that Pasuma said he was sure they would get married at the right time. But it didn't happen. Ronke has opened up on what happened:
Marriage
Being in the limelight has it disadvannewses. One of the demerits of being in the limelight is that one finds it difficult to find true love. You can't tell if that man or woman loves you for who you are or because you are a celebrity. I will get married when God says it is my time. My time has yet to come and that is why I am still single. Anyone who rushes into marriage will definitely rush out, so I am taking my time. Unlike it was speculated sometime ago, I have never been married.
Relationship with Pasuma
Not all relationships lead to marriage and such was my relationship with Pasuma. Even though we are no longer dating, we are still good friends. The fact that we are both celebrities may have been responsible for our inability to get married. A lot of times, celebrity marriages don't work out because both parties are in the limelight. This breeds a lot of distrust and problems in the marriage.
Physique
People say I have a provocative figure but I did not create myself. When I was younger, people used to taunt me and I would cry. Over time, I have come to love my body irrespective of whether I have unusually large breasts or buttocks. When I walk on the streets of Lagos, men look at me in a seductive manner but I don't care as long as I am not indecently dressed. In fact, some people scream obscenities at me. Some call me Cowbell and I either laugh it off or just ignore them.