PDP Mismanaged Nigeria For 16 Year – Buhari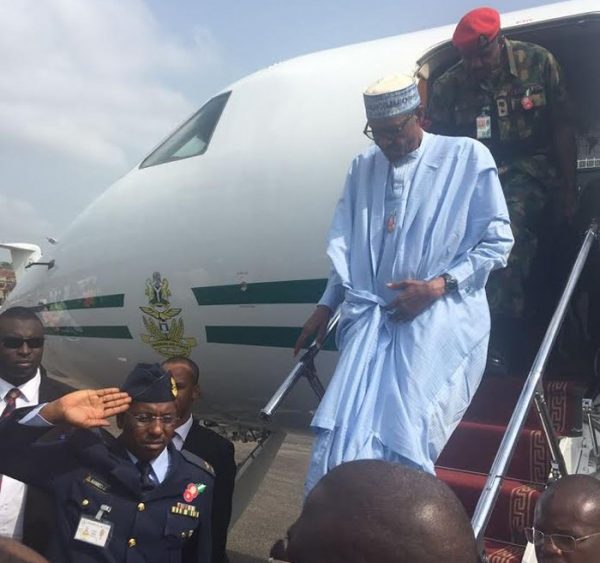 President Muhammadu Buhari again on Saturday said the Peoples Democratic Party succeeded in running Nigeria aground for the 16 years it produced Presidents for the country.
According to a statement by his Special Adviser on Media and Publicity, Mr. Femi Adesina, the President spoke at a meeting he had with governorship aspirant of the All Progressives Congress in Ondo State, APC elders in the state, and national officers of the party before departing for the Democracy Park in Akure for the grand finale of the Ondo APC governorship rally.
Buhari said the nation was mismanaged from 1999 to 2015.
Former Presidents Olusegun Obasanjo, Umaru Yar'Adua and Goodluck Jonathan of the PDP ruled the country during the period.
The President however promised that his government would correct the wrongs that were done to the country by the three previous administrations.
"Buhari assured Nigerians that determined, steadfast and patriotic people in the APC-led government will transform the nation's ailing economy, which was run aground by the party that governed Nigeria for 16 years from 1999 to 2015," the statement read.