Help Me: Hermaphrodite Super Falconet Player Cries Out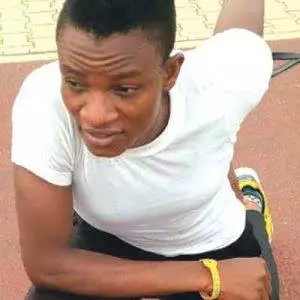 Nigerian female football player, Bessy Ekaete Boniface who has both male and female organs, has opened up on her predicament.
The Ibom Angels player from Akwa Ibom state lamented her inability to have a boyfriend and have a family of her own because she has been unable to overcome her challenges which have spanned years.
In a recent interview with The Sun, the former Delta Queens' player before her exit from the Fal­conets camp prior to the Chile 2008 FIFA U-20 Women's World Cup due to her predicament, stated that she was duped in 2010 by those who pretended to be raising funds for her to have a corrective surgery oversees.