Ondo election: Akeredolu, Oke Exchange Hot Words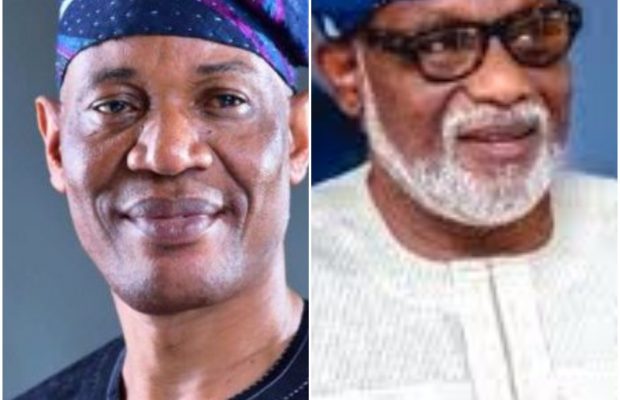 The All Progressives Congress (APC) Ondo State and the Alliance for Democracy (AD)  governorship candidates, Chief Olusola Oke are busy engaging each other in a war of words ahead of the November 26, 2016 governorship election.
Chairman of the Akeredolu Campaign Platform, Ade Adetimehin, said Oke was not progressive-minded but only "pretending to be one by being in the AD with the aim of winning the election, using AD's platform.''
He warned the people of the state "not to be carried away by Oke's antics, which is to resuscitate the Peoples Democratic Party in the state and South-West states in general if he wins the governorship election.''
Adetimehin alleged that "Oke's spirit was still with the PDP where had spent 16 years before crossing to the APC and later the AD.""Our people have had enough of PDP misrule in our state and they are waiting for the real progressives party to take over the state. Oke cannot be addressed as a progressive. He spent all his political years in PDP," he added.Reacting however, Chairman of the Media and Publicity of the Olusola Oke Campaign Organisation, Kola Olabisi, said, "APC is full of hypocrites".
"When Olusola Oke was with them some months ago, building the APC, he was a progressive then but now that he has been rigged out of the party, he is no more a progressive.
"They are only afraid of their imminent defeat in the election. The APC people only believe in propaganda and rigging and now we are waiting for them."Because they know their candidate is not popular that is why they are doing all things possible to tarnish Oke's image and that can't work for them because the electorate know their choice."
The parties in recent days tackled each other with APC accusing AD of renting crowd during its rallies.
Source: Naija News