"Mummy, I Didn't Know When I Did It!" – Miss Anambra 2015 Cries Out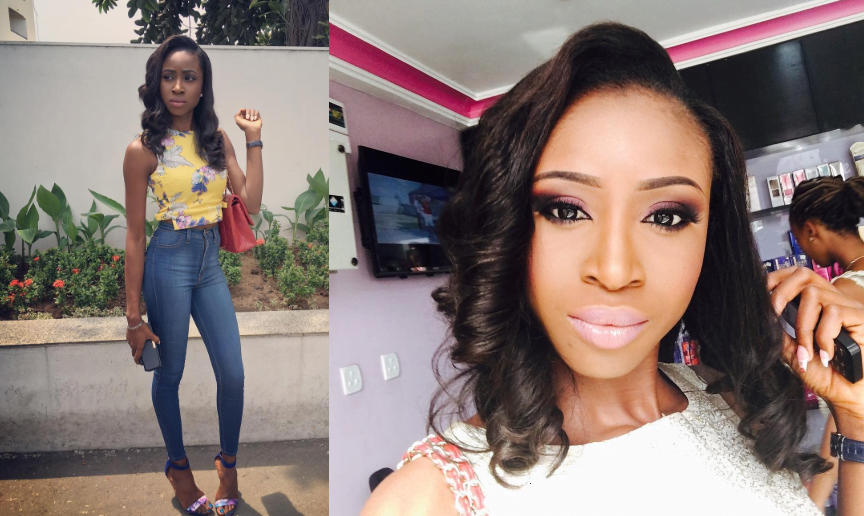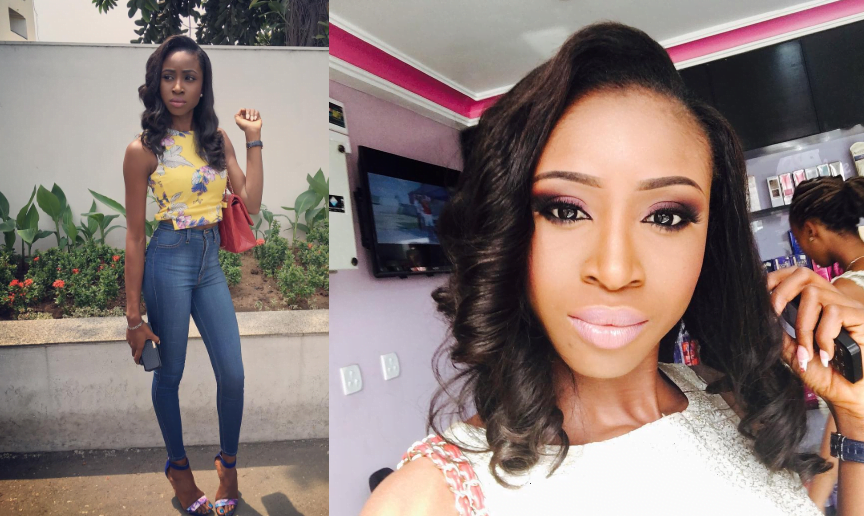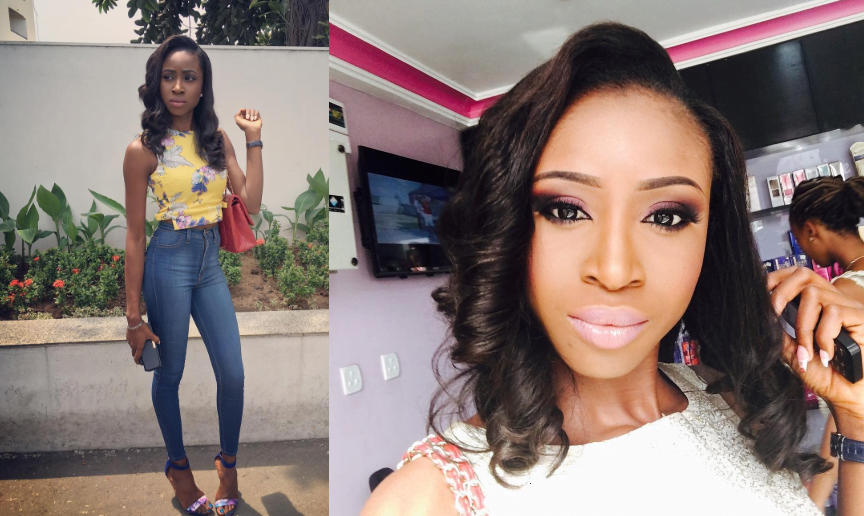 Miss Anambra 2015, Chidinma Okeke claims she was under the influence of something she cannot ascertain when she did the video in an interview with Telegraph.
Read below:
"Saturday Telegraph learnt from Chidinma's mother, Lady Nora Okeke, that the former beauty queen performed the act under the influence of something which she could not ascertain. "As a mother watching the video broke my heart but I have stopped crying and committed everything to the hands of God who always fight my battle.
When I spoke with my daughter, I asked her what led her into such an unholy act despite the fact that I brought her up in a Godly way," Okeke said in tears.
Chidinma stated: 'Mummy even if I did it, I didn't know when it was done honestly, I'm surprised and confused. I don't know what happened mummy'. On whether or not the family supported Chidinma to participate in the pageant, the mother recalled: "Chidimma came home to say she was going to take part in Miss Anambra Pageant and I discouraged her; I told her to use her beauty for God. She went back to school and returned later to say she has been selected among the final contestants.
I can never support any of my children to take part in any beauty pageant because we are a Christian family and don't have liking for such things. Chidimma went into the pageant without our knowledge but she is a little girl and we cannot abandon her; she remains my little baby and the baby of the house. When she won, it was her sister that called to tell us. She is my last child and came seven years after my sixth child."
Okeke stated: "Chidimma was simply a pawn in the hands of both the organisers of Miss Anambra and her former manager hence things went awry when she decided to free herself from the bondage." She added: "The entire controversy affected my daughter because when I went to see her, she had emaciated so much and not looking after herself at all, when I asked her why her hair was so unkempt, she said, 'Mummy leave that hair alone, that's not my worry.'
My prayer is that they should not kill my daughter." Events leading up to the dethroning of Miss Anambra may have started building when she decided to break away from the clutches of her manager who the family did not name. In an interview Chidinma's father, Sir Jeremiah Okeke, declined comments on the controversy because he felt the deed had already been done and could not be reversed.
His words partly read, "I have embraced prayers and seeking the face of God and I know in no distant time he will expose the people behind all this. They have rubbished my daughter and my family name but my God will fight my battle, I trust Him and he has never failed me. How can a beauty queen be borrowing money to pay her driver, where is it done?
Why was the crown taken away from her three to five months before the due date for another queen to emerge? Why was I called and told to declare my daughter missing by the Managing Director of AB? A man does not say all that he has seen…leave that alone, God will expose the truth soon. This MD is neither known to me nor my wife.
Then he called me to suggest I declare my daughter missing? My response to him on the phone was- you say I should declare my own daughter Chidinma missing? Okay, I have heard you and I dropped the phone."
Details gathered from Chidinma's father showed that the dethroned queen was not even paid the full amount of N1million which she won while she was made to share every kobo she made while reigning as a beauty queen until she couldn't contain it anymore and she was advised to take her complaints to the person currently managing her. It was the tears of a drowning queen that made the current manager to swing into action.
It was alleged that the take-over did not go down well with the former manager who called to query Chidinma on the move describing it as a wrong one to make.
HOW THE CAR WAS SEIZDED FROM HER
According to the embattled queen's father, "Chidinma was with her elder sister when she was called to go to the ABS office with her car for a function only for her to return shortly in tears and the elder sister asked what happened, and she said that When she got to ABS, she was asked to hand over the keys of the car which she did but before she left, she was shown a video of herself in an immoral act.
She broke down in tears but was asked to leave. God has finished the fight for me because even as an adult I cannot even contain that kind of shock. It's amazing how my daughter was able to leave that place and remained sane not to have thrown herself at an oncoming vehicle to die or commit suicide. Anybody that can do that kind of thing does not mean well.
I thank God that my daughter is recovering, I was with her yesterday (Monday, Nov. 7), though she is still in shock, it will all pass and I can't wait for the truth to be exposed". Reacting to Chidimma's father's statement, the Managing Director of ABS, Nze Uche Nworah, denied ever calling the man on the phone saying that he does not have the man's number neither have they met. "That's a lie, I never spoke with Chidinma's father and I have never met him in person.
I hope he is not confusing me with somebody else. The ABS management which is the management that is handling the Miss Anambra pageant has followed the binding contract to the letter. If you can access Chidinma, ask her to show you the contract which she signed and her sister's husband signed on behalf of the father. I never called her father at any time; I am not even supposed to be responding to what the man is saying but for the sake of clarity".
When a call was put across to Chidimma's father to react to Nworah's denial, he simply said, "okay" and condemned the management's negligence regarding knowing who the beauty queen's parents were. Despite the barrage of accusations and counter accusations, only Chidinma has the key to unravelling the entire truth.
Until the truth is unearthed, it remains to be seen if Chidinma, the dethroned Miss Anambra (2015), is truly a lesbian who performed the act wilfully perhaps because of the gains that accrued from it, or she was drugged to perform the act. For now, she remains in hiding and only her parents can tell where she is.
The two-day journey through the very lonely, tarred road to the small town of Ogboji to get the version of the parents, who are visibly distraught as a result of the scandal, was tough. It gave an insight into the origin of the embattled beauty queen, a middle class, quiet and friendly family who believes in nothing except God.
"My family planned on keeping the news from me because I'm hypertensive, but I was later told and it won't kill me. I have seen worse things during my time in business; let God continue to fight my battle", Okeke said"