Between Donald Trump And Muhammadu Buhari; The Price Of National Unity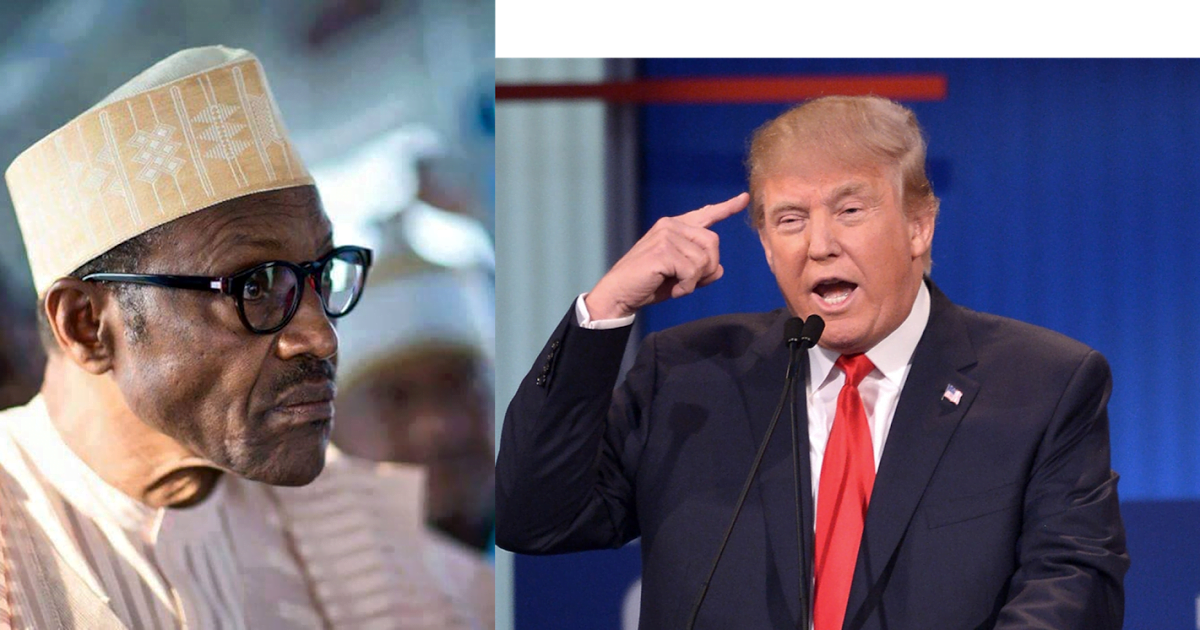 Editor's note: In this piece, Charles Ogbu; from Abuja on the need to demonstrate an accommodating spirit instead of  hate, bigotry and annewsonism.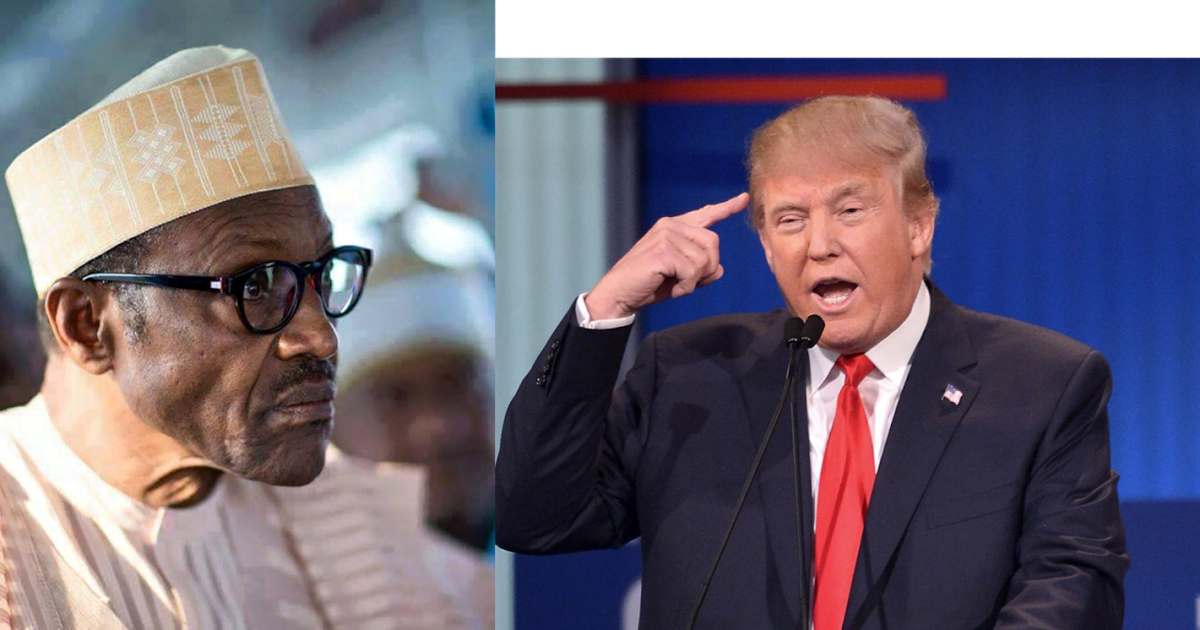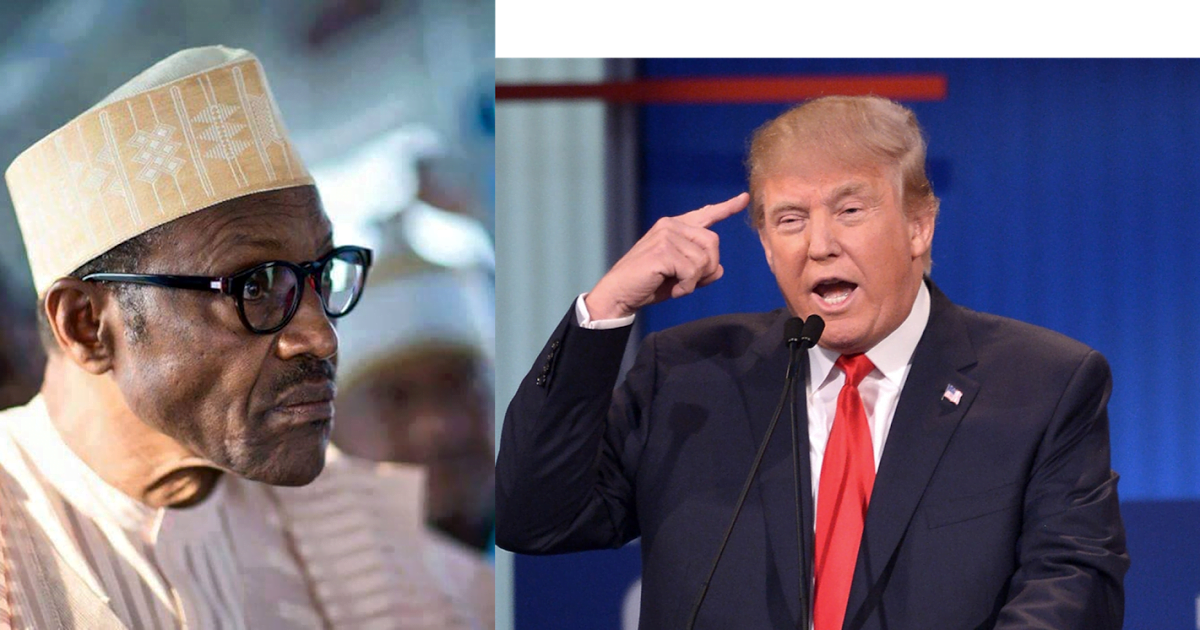 Few days ago, precisely on November 8, 2016, Americans went to the poll to chose a new president who would replace the first African American, Barrack Hussein Obama, to occupy the White House bringing an end to one of the most divisive election campaign in American history.
At the end of the poll, the New York real estate magnate, Donald Trump defeated his closest opponent, the former Secretary of state, Hillary Clinton to emerge the 45th president-elect of the United States of America.
The raw hate, bigotry and annewsonism that characterized the U.S. election brings to mind the open display of hate and bitterness during Nigeria's 2015 election.
The two elections may have come and gone but I am reasonably certain Nigerians and president Muhammadu Buhari have some lessons to learn from the way the U.S. president-elect, Donald Trump has conducted himself so far.
The conducts and utterances of the U.S. president-elect show a man who fully understands the huge difference between being a candidate of a political party and being the president-elect chosen to preside over the affairs of a whole country including those who didn't vote for him at the poll. Listening to Donald Trump since he won the election, you'd be left wondering if he is thesame man who repeatedly used the term "crook" for his opponent, Hillary Clinton and even vowed to ensure she sees the inside of a penitentiary if he won the election.
The actions and utterances of the president-elect so far have shown a man who truly understand the need for unity and national cohesion after a very bitter and highly divisive election campaign in sharp contrast to what we witnessed from our own president Muhammadu Buhari after he won the 2015 election.
Let's look at some of the actions and utterances of the reality T.V personality, Donald Trump since winning the election:
In his victory speech, the billionaire businessman showered encomium on his opponent, Hillary Clinton. Hear him:
"Hillary has worked very long and very hard over a long period of time and we owe her a major debt of gratitude for her service to our country. And I mean that very seriously"
That was Trump speaking as a man whose duty it is to unite both Hillary supporters and his own supporters, too. That was Trump sacrificing his petty emotions and urge for vendetta in the interest of national unity.
On those who didn't support him during the election, let's hear Donald Trump again:
"For those who have chosen not to support me……., I'm reaching out to you for your guidance and your help so that we can work together and unite our great country"
Note, the president-elect didn't say he was going to give more attention to those who supported him. He didn't say anything about 97% versus 5% either. He simply pleaded with those who opposed his candidacy to please come and join him in making their country great.
Now, I believe president Muhammadu Buhari has one or two lessons to learn here.
You don't go to a foreign country and start implying you'd punish those who didn't give you their vote during an election. No one has to vote for you. No one owe you any vote. People have the constitutional right to vote for any candidate in an election.
It smacks of a criminal sense of entitlement to feel that everybody in your country must vote for you or risk being treated like second class citizens by your govt. This is the mentality of a man who knows next to nothing about the term "government".
As a president, you are both legally and morally obligated to treat all your people equally. Matter of fact, a wise president goes extra mile to win the love of those who didn't support him at the poll. Even as president, those who didn't support you don't have to love you. You've got to earn their love and support. It must be stated here that the 97% versus 5% speech by president Buhari where he promised to treat Nigerians on the basis of how much vote they gave him remains one of the worst presidential gaffes in human history.
All through the campaign, Donald Trump never stopped attacking president Obama. He even questioned his American citizenship and demanded to see his birth certificate. But the moment Trump won the election, he realised that as the president-elect, he owe it to himself and the American people to say and do only those things that will promote national unity. After meeting with Obama for the first time, Donald Trump described him (Obama) as "a very good man" and promised to seek his advice from time to time.
Trump did not describe Obama as a kindergarten president. He did not start telling journalists how Obama and his official had stolen billions of dollars. He simply said he (Obama) was a very good man.
Again, president Buhari need to pay very close attention to this.
Speaking as a candidate is different from speaking as a president-elect or even a sitting president. As a candidate, you can say virtually anything and get away with it but once you are declared president, your actions and inactions, speeches and even silence all have far reaching consequences. Your word as a president, whether president-elect or a sitting president, can make or mar your country. Even your body language as a president can do so many things.
It must be stated here that president Muhammadu Buhari lost a golden opportunity to heal this country and put her on the path of unity after a very divisive and poisonous campaign that characterized the 2015 general election. Instead of reaching out to those who opposed him during the election, the president allowed his urge for vendetta to cloud his sense of judgement. We must not shy away from the fact that had president Buhari not dedicated so much time in witch-hunting those who didn't support him during the election as well as ensuring that his opponent, Goodluck Jonathan was made to look like the devil before Nigerians, this country wouldn't be as divided as it is right now.
The president's very unpresidential and ill- adviced 97% versus 5% statement, his constant use of the word "crush" as against dialogue when referring to the Niger Delta aggrieved youths, his desperate attempt to denigrate and disparage his predecessor at every turn with frivolous allegation of looting in the media etc caused more division than unity in a country that was just coming from a keenly contested general election that saw the North pitched against the South.
As a president, if you believe your predecessor has some corruption cases to answer, it is not your place to even comment on the issue. You are the president and your job is to provide good governance to millions of your compatriots. There are institutions vested with the power of fighting corruption. Leave those institutions to do their job! You don't fight corruption by always going to the media to accuse the govt before you of stealing billions. Let the anti-graft agency quietly gather evidence against those persons and proceed to the court!
Here now is the most important lesson from the U.S. president-elect, Donald Trump; a lesson that would have probably saved us from the current economic recession if only our president had imbibed it immediately he took over power from Jonathan.
Within few days of emerging president-elect and with over 2 months to his inauguration, Donald Trump has completed almost 60% of his cabinet. As I type this, he has candidates pencilled down for almost every position in his cabinet pending his inauguration and Congres approval.
Once again, I think our dear president Buhari need to learn one or two lessons here
You don't spend 12 solid years begging your compatriots to give you their vote and promising heaven and earth only to get confused at such a basic thing as forming your cabinet such that you spend your first 6 months in office globetrotting while leaving your country in autopilot. No minister, no nothing! No investor that is worth his name would remain in such an environment even if it was the most peaceful place on earth.
I've said it in the past and it bears repeating now, the actions, inactions, utterances as well as the body language of president Mohammadu Buhari since assuming office on May 29th, 2015 has divided this country more along ethnic and religious lines than the activities of any secessionist group could ever do even in 20 years to come.
The President's reckless and tactless comments, his vendetta-styled anti-graft war, his nepostistic appointments which have seen his fellow Muslim northerners occupying most key positions in the country and his relentless quest to see that the name of his predecessor, Goodluck Jonathan is never associated with anything good in the country, have only succeeded in creating more division than unity in the country. These ill-conceived actions and inactions have created more secessionist groups in the country and gifted the existing ones with more sympathisers.
As a matter of urgency, the president must be made to understand that he has progressed in error for far too long and must re-tress his steps and embark on genuine reconciliation by reaching out to all the aggrieved sections of the country with a view to addressing their grievances.
Running a multi-ethnic and multi-religious country such as Nigeria requires a whole lot of wisdom. So far, president Muhammadu Buhari hasn't demonstrated that he has this much needed wisdom. And regrettably, the president's aides and advisers have all proven to be more of the problem than the solution as they've shown to be more interested in telling the president only what he wants to hear just so they could retain their job and remain in his good book instead of telling him the real truth at all times.
The greatest asset any country could boast of is her human resources, not oil, not gold. How can we fully tap our human resources if we cannot make every section of the country feel a sense of belonging?
Your own opinion articles are welcome at [email protected]