'It Might Boomerang' – Ranking Senator Rejects Zoning Of Senate Presidency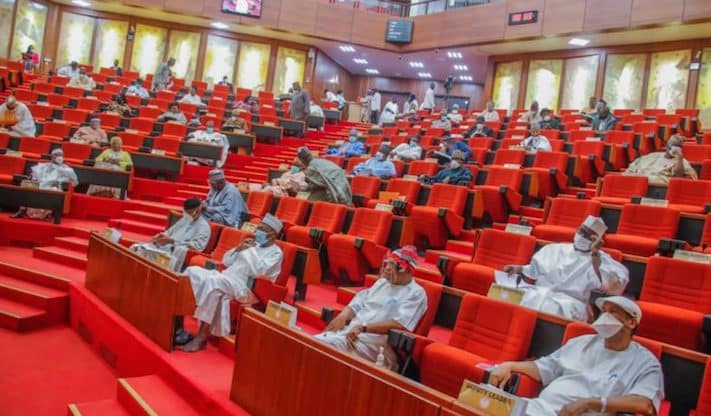 The spokesman for the ninth Senate, Senator Ajibola Basiru (Osun Central- APC), has rejected calls for the zoning of leadership positions in the 10th Assembly.
Naija News reports that stakeholders have called on the All Progressives Congress (APC) zone leadership positions in the legislature especially the Senate Presidency and the Speakership of the House of Representatives.
Ranking senators who have indicated an interest in the Senate Presidency are Jibrin Barau (Kano), Uzor Kalu ( Abia), Sani Musa (Niger), Godswill Akpabio (Akwa Ibom), and Dave Umahi (Ebonyi).
Speaking in an interview with Sunday PUNCH, Senator Basiru said all geopolitical zone should be allowed a fair contest for the National Assembly leadership as they were all allowed to contest freely during the presidential election.
Basiru said, "Personally, I don't believe that the Senate presidency should be zoned because in the just concluded presidential election, there was nothing like zoning; the leading four candidates came from different parts of Nigeria; two from the southern part – Peter Obi from the South-East, while Asiwaju Bola Tinubu is from the South-West.
"The other two are from the northern part of the country; Rabiu Kwankwaso from the North-West and Atiku Abubakar from the North-East.
"It was a democratic contest whereby people came out from different zones to contest the presidency."
While urging Nigerians to de-emphasize religion and ethnicity in democracy, the lawmaker stated that there was no basis for some people to be denied the opportunity to contest for the Senate presidency based on sentiments.
Warning that zoning the leadership of the 10th Assembly might boomerang, Basiru stated that some presidential candidates are still challenging the result of the February 25th election.
He stated, "Let's also not forget that two of the presidential candidates have approached the court and we never can tell what the outcome will be.
"So, will it not be pre-emptive to zone the National Assembly leadership and if perchance any of them wins, which is a possibility?
"We should not reduce the office of the leader of the 10th Assembly to ethnic or religious considerations. It should be on the basis of merit and acceptability."