Stop Lamenting, Nobody Is Trying To Sabotage You – PDP Slams Tinubu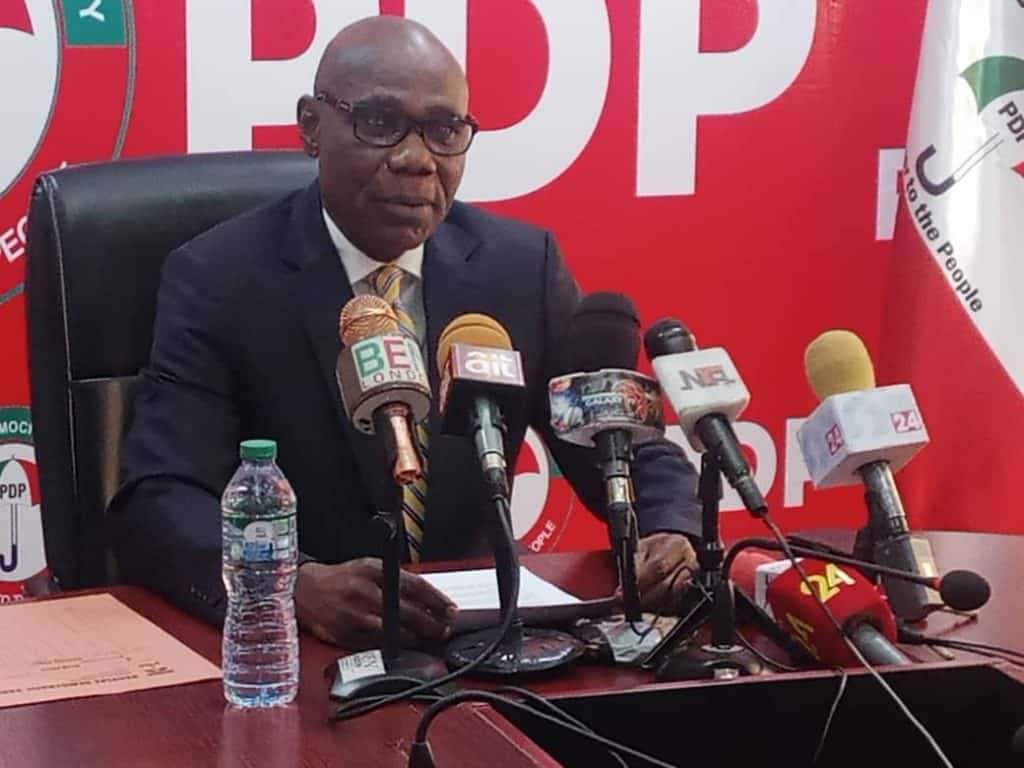 The Peoples Democratic Party (PDP) has slammed the presidential candidate of the All Progressives Congress (APC), Bola Tinubu, over his comment about alleged efforts to sabotage his victory.
Naija News reported on Wednesday that Tinubu said the lingering fuel crisis and naira redesign by the Central Bank of Nigeria (CBN) was part of the plot to scuttle the poll and his expected victory.
The former Lagos State Governor, who hinted that some people may be trying to sabotage the forthcoming polls, insisted that despite the various plots to sabotage his victory, he would emerge victorious in the February 25th election.
He had said: "Let fuel be expensive, only they know where they keep it. Keep petrol, keep the naira, we will vote and be elected. You may change the ink of naira notes. What you expect will not happen.
"They said petrol will rise to N200/litre and N500/litre, let your mind be at rest. They don't want these forthcoming elections to hold. They want to scatter it but that won't be possible.
"They thought they could cause trouble; they sabotaged fuel but with or without fuel, with or without motorcycles and tricycles, we will vote and win. This is a superior revolution."
Reacting to the development, PDP spokesman, Debo Ologunagba advised the APC flag bearer to stop lamenting and accusing unnamed persons of trying to sabotage his chances of winning the forthcoming presidential election.
Ologunagba asserted that Tinubu was simply exposing the failures of the APC government in which he is a key figure, insisting that his defeat in the election was imminent.
He said: "This is exposing the failure of the APC-led government where Tinubu is the national leader.
"Redesigning money; is it an opposition programme? They are in charge of petroleum supply, they are in charge of the CBN, and they are saying there is a fifth columnist.
"The fifth columnist cannot be outside and if they are, they have lost control; they have failed. So you ask him, not me.
"Tinubu is complaining about a policy of his own government where he is the national leader, how would you ask the opposition party? I am not a member of their party, I'm not a member of the fifth columnist."