2023: Makinde's Alliance With Wike, PDP G-5 Will Cost Him 2nd Term – Ex-Minister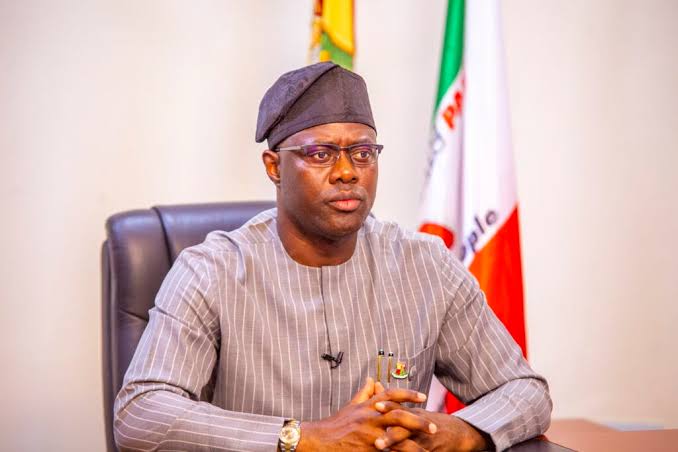 Oyo State Governor, Seyi Makinde, may have bid farewell to a second term in office for refusing to support the presidential candidate of the Peoples Democratic Party (PDP), Atiku Abubakar, says a former Minister of Power and Steel, Wole Oyelese.
Oyelese said this in Ibadan, the state capital, on Thursday while addressing journalists, Naija News reports.
The former minister said over 90% of political appointees under Makinde are supporting the candidacy of Atiku; hence the governor should consider his alliance with the five aggrieved PDP governors ahead of February 25th.
Recall that Makinde is part of the G-5 governors headed by his Rivers state counterpart, Nyesom Wike. The PDP chieftains have openly rejected the party's presidential candidate for not siding with them on the national chairmanship position of the party.
Naija News reports that the G-5 governors are asking PDP national chairman, Iyorchia Ayu, to resign and let a Southerner occupy the office, this among others was their precondition to support Atiku's candidacy.
Oyelese, however, said on Thursday that Makinde needed Atiku most in the forthcoming election, saying his re-election into office lies in the victory of the PDP presidential candidate.
The former minister asserted that Makinde lacks the capacity to upturn the popular sentiment in Oyo State, which is in support of Atiku, warning that the current situation is an act of treachery.
Oyelese stressed that it is unacceptable that Makinde, who is seeking re-election on the platform of the PDP, is working against the presidential candidate of the same political party.
He said, "I see the current situation as an act of treachery when you belong to a political party and you are working against the presidential candidate of that party. It is Seyi that needs Atiku and not Atiku that needs him, because Oyo State people have made up their minds to support Atiku.
"The bottom line is that Makinde should campaign openly for Atiku or else, it will be taken that he has made a statement in line with what the G-5 governors have been saying and this is dangerous for his second term ambition. Makinde should know That Wike has lost it".