Peter Obi's Presidential Ambition Appears Shaky As Serious Crisis Hit Labour Party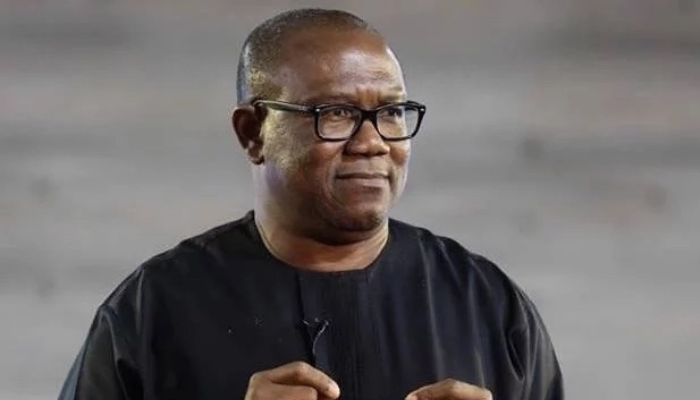 Peter Obi's plans to run for president on the platform of the Labour Party in the 2023 election appears shaky as a faction of the party has threatened to renew its legal battle this week.
In an interview with THISDAY in Abuja, former Deputy National Chairman of the Labour Party, Calistus Okafor, hinted at the possibility stating that Peter Obi decided to defect to the party without proper information on the fact that the party's leadership had been a subject of a lawsuit since 2018.
Meanwhile, a few days ago, the lawyer for the Nigeria Labour Congress (NLC) and Trade Union Congress (TUC),  Femi Falana, stated that the complaint filed by the unions against the late Abdulkadir Abdulsalam's leadership of the party, which is currently under the Julius Abure group, is still pending in court.
Okafor said he's still the party's legitimate national chairman claiming that he got the post by virtue of his position as the party's Deputy National Chairman when the late national chairman, Abdulsalam, was in office.
Following Abdulsalam's death, Okafor stated that Abure declared himself as National Chairman without using the terms of the party's constitution.
In the event of the chairman's death or resignation, the deputy national chairman is to act and/or replace him, according to the Labour Party constitution.
Okafor encouraged Obi to tread carefully, emphasizing that the party, under which he currently plans to realize his presidential ambition is in a serious crisis that may not be addressed before the presidential election in 2023.
He said: The decision of Abure to make himself chairman, with the active collaboration of some members, actually led to the current leadership crisis in the LP"
"I, Calistus Okafor, approached the court to get a pronouncement to force Abure out and the case has been pending"
"The matter will come up tomorrow (today) at the Federal High Court. There is no way we would allow an Acting National Secretary to forcefully take over the party and replace the late national chairman against the provisions of the constitution of the party"
"I also want to confirm to you that apart from the suit I instituted against Abure and his team, the leadership of the Nigeria Labour Congress NLC) and the Trade Union Congress (TUC) are also in court, to claim ownership of the party"
"The NLC and the TUC actually registered the Labour Party in 2006, but they were not the ones administering it"
"Peter Obi, at the moment, has been deceived and he is sitting on a keg of gunpowder and it is a pity. He went to wolves in sheep clothing thinking he was discussing with the right people. Staying in the PDP would have been better for him"